Broadway is in the air
Live theater is back in Cincinnati in a big way, and one of the best places to safely attend a family-friendly show is at the Tom Stone Amphitheater located in Blue Ash Nature Park.
This week only, come and enjoy the East Side Players community theater, performing songs from some of Broadway's most popular musicals. The show starts at 7:30 each night, from July 1 through July 3.
Blue Ash Nature Park isn't the biggest Cincinnati park around, but what it lacks in square footage it makes up for with charm and atmosphere.
Nestled in the suburbs of the city, it's easy to miss. But its nature trails offer miles of quiet, scenic paths (dogs allowed!). There are plenty of private shelters to rent for outdoor gatherings, multiple updated playgrounds, and even a new StoryWalk®, where you and your family can immerse yourself in books that jump off the page as you complete the suggested activities along your stroll.
Summer theater for all
While this park has lots to offer as far as hiking and playing, the heart of this hardcore theater nerd sings for its central focal point—the Tom Stone Amphitheater.
Twice every summer, the East Side Players theater troupe brings big, colorful stage productions to life in this spacious outdoor venue.
The longstanding community theater group has been around for decades, their goal being to "foster interest, appreciation, and participation in theater for a wide range of individuals of all ages."
The local community benefits from their shows as well by enjoying live theatre conveniently located in the neighborhood, starring friends and family. With a big production crew and even bigger casts, these large-scale shows are a prime example of community collaboration.
I've had the opportunity to participate with this local group for a handful of shows, and I love how they are open to all who wish to participate, no matter your skill level.
It's a standout example of how diversity and inclusion should be encouraged in the arts, and, as a teaching theater, it's also a fantastic way for those who are just starting out to gain experience in acting, singing, dancing, and behind-the-scenes production roles.
At the same time, East Side Players proudly shines a spotlight on the city's best and brightest talent for some of the most entertaining and impressive community theater around.
The brand new Broadway showcase
Though East Side Players had to previously push back shows during COVID-19 restrictions, they are back and at it this week with a brand new Broadway Showcase.
The Broadway Showcase is a new endeavor as the group pivots and adjusts to how the pandemic has hit all members of the arts community. The hope is to raise some of the money the theater has lost during the shutdown with a smaller production—but one that packs just as much of a punch when it comes to fun and entertainment.
It's a totally different vibe from their usual big sets and elaborate costumes, but the intimate setting only enhances the vocal performances, and the professional-level sound crew, lighting team, and performers make it a must-see.
Enjoy Broadway tunes belted by some immensely talented singers, from musicals both classic and modern. The show includes numbers from Pippin, Anastasia, Les Miserables, Momma Mia, Bye Bye Birdie, My Fair Lady, Dracula, Hadestown, Cabaret, Six the Musical, Kinky Boots, Thoroughly Modern Millie and more.
The cost is a mere $10 per ticket to support the arts. Tickets are sold at the door each night, cash only, and no reservations necessary. You'll also want to bring a chair, as the amphitheater is all grass and newly paved concrete. The shows go on, rain or shine. We hope to see you there!
And be sure to come back later this month to see East Side Players' second summer production, Seussical—a playfully poetic musical comedy based on the children's stories by Dr. Seuss. The show runs for two weeks: July 29 through August 1, and August 4 through 7.
Follow me to see more articles like this.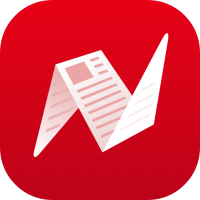 ...
This is original content from NewsBreak's Creator Program. Join today to publish and share your own content.