BOULDER COUNTY, CO – One of the most well-known music festivals in the country, Boulder Bach Festival, has announced its return to the stage for the 2021-22 season. This year will be the 41st season of the festival. The latest 40th season was held online, where the audience will get series of online concerts. But now, the festival is back again with live performances on stage.
As it is stated on the official Boulder Bach Festival's Facebook, BBF is created with a mission to celebrate the music of world legendary composer, Johann Sebastian Bach. The 41st season of BBF is titled "Music @ Its Core", and will bring some of the finest musicians from London, Los Angeles, Chicago, New York, Amsterdam, and Colorado.
This festival will also hold 7 music events such as four concert programs, master classes, exhibitions, lectures, and many more. Here is the list of BBF 41st Season programs.
• ACROSS TIME, ACROSS CULTURES – October 23
• A BAROQUE CHRISTMAS "HANDEL'S MESSIAH" – December 17 & 19
• FESTIVAL WEEK – May 12 – 15, 2022
• (FESTIVAL WEEK) CONTEMPORANEOUS CONCERTOS – May 12, 2022
• (FESTIVAL WEEK) VOICES OF THE CHAMBER – May 13, 2022
• (FESTIVAL WEEK) NEXT GENERATIONS – May 14, 2022
• (FESTIVAL WEEK) THE INTIMACY OF J.S. BACH – May 15, 2022
The ticket is currently available with $60 for the October - December events, and $375 for the May 2022 Festival Weeks, wine and concessions will also be available in the lobby. COVID-19 precautions will be applied as BBF is planned to have less than 50% capacity at the October and December events, and approximately 60% capacity for the May 2022 events. Masks and vaccines mandatory will be informed to the ticket holders later via email. Check the BFF official website for full information and the ticket purchase.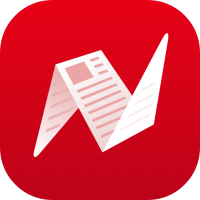 This is original content from NewsBreak's Creator Program. Join today to publish and share your own content.