DENVER, CO - Denver had to rely on water, fire, and even hogs to manage its waste during its early time. A few years after its founding, Denver experienced the first great flood in 1864, causing human lives casualties, livelihoods, and swept away much more of the city's trash which had been accumulated since Denver's founding.
According to the material gathered by Denver Library, the city authorities were urged to "provide some suitable place leeward or eastward of the city for a Golgotha, and compel livery men, butchers, and all other refuse garbage makers to remove their trash thither, and henceforth keep the city clean and healthy."
In the 1870s, the Office of the City Scavenger was established. The city scavenger was responsible for removing waste of all kinds from the city by either burying it or dump it in areas outside the city limits. The type of wastes the City Scavenger had to collect range rubbish and garbages to animal carcasses such as horses and cows.
The Office of the City Scavenger was abolished after an embezzlement scandal surfaced and the city added sanitary inspectors to the payroll.
It was later in 1909 where the Municipal Facts article revealed that the city's partner in waste management had been hogs. The city made an annual contract with the Hog Growers' Association to remove animal and vegetable matter without any cost to the city. Paper, tin cans, glass, broken dishes, bottles, old shoes, dead animals, and dishwater were not permitted inside the garbage cans.
In 1943, an American Journal of Public Health article warned that feeding uncooked garbages to hogs may cause human trichinosis, yet Denver continued the practice through at least 1962.
The struggle of waste management was by no means an easy task and it didn't get easier by the mid-20th century when plastic containers and aluminum cans were on the rise.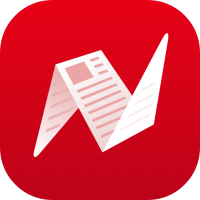 This is original content from NewsBreak's Creator Program. Join today to publish and share your own content.