AVON, CO - What comes to people's minds when they mention the types of birds that live in the Rocky Mountains throughout Colorado? Not many of them know many coastal birds such as gulls, egrets, Black Crown Night Herons, and Great Blue Herons live along these mountains.
Sometimes people take it easy with the presence of coastal birds. However, they bring significant benefits to the sustainability of the food chain around the mountains. In addition, coastal birds play an important role in regulating acid-base levels in water quality there. So if visitors see many coastal birds around the mountains, it means that the food chain is maintained and the water quality is good.
One of the interesting birds to watch is the Black Crowned Night Heron. Many people know the Great Blue Heron, but the Black Crowned Night Heron is the most common. Its distinctive feature is in its shorter and thicker body.
As the name implies, Black Crown Night Herons are active from dusk until late at night. They forage by being in shallow water like many other coastal birds. The food is not only fish but shellfish, earthworms, to reptiles such as lizards and snakes.
Night herons live alone but often in small groups. The selection of nests is also the same with other birds as on tree branches, patches of cattails, and challenging areas for predators. After forming a twig and woody vegetation nest, the female night heron will lay 3 to 5 eggs.
Currently, the population of night herons has decreased in recent years. So, The North American Waterbird Conservation Plan states that this bird is indeed decreasing in population but not necessarily threatened with extinction. Even so, all parties can participate in preserving the habitat of the night stork so that in the future, their population will return to stability and the environment will return to balance.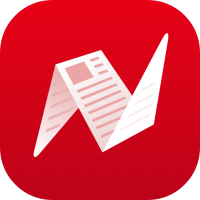 This is original content from NewsBreak's Creator Program. Join today to publish and share your own content.