DENVER, CO - As the school session is starting, Denver Public Health & Environment reminds people to make sure their child continues to receive recommended vaccinations during the COVID-19 Pandemic and catch up on missing well-child checkups.
Making sure that routinely recommended vaccinations for your children are one of the best things you can do to protect them from spreading diseases. Children that are not protected by vaccines tend to be at greater risk of diseases such as measles and whooping cough. There have been outbreaks of such contagious diseases in areas with low vaccination rates.
Well-child checkups are essential for the doctor to track your child's growth and development. You can ask the doctor any questions regarding your child's health and get your child recommended vaccinations to prevent measles, whooping cough, and many other serious diseases.
There are so many diseases you forgot that exist thanks to vaccines and surely you don't want your children to get any of the diseases such as polio, tetanus, influenza, Hepatitis A, or Hepatitis B.
Routine vaccinations during childhood help prevent 14 diseases. Among children born from 1994-2018, vaccinations will help prevent an estimated 936.000 early deaths, 8 million hospitalizations, and 419 million illnesses.
There are two age groups of children to get vaccinated, children at birth until 6 years old and adolescents from 7 - 18 years old. The CDC has provided immunization schedules for each group.
Click here to see the 2021 recommended immunizations for children from birth through 6 years old.
Click here to see the 2021 recommended immunizations for adolescents.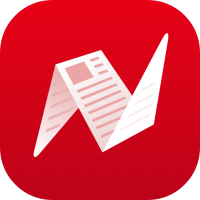 This is original content from NewsBreak's Creator Program. Join today to publish and share your own content.