DENVER, CO - Even with the ambitious electric vehicle adoption scenario, The United States will need to reduce the vehicle miles traveled by 20% by the end of the decade to limit warming to 1.5°C.
The City and County of Denver have a goal to reduce 80% of GHG emissions by 2050 and one of the means to achieve it is by the adoption of light-duty electric vehicles (EV). The city set goal to adopt 15% of Denver vehicle registrations are electric by 2025.
The study suggests that the city also needs to reduce the usage of fossil-fueled gas vehicles. The data from US Environmental Protection Agency shows that the largest contributor of greenhouse gas emissions is the transportation sector with 29% in 2019.
Reducing the VMT on a national scale sounds difficult but there are several strategies that the policymakers and city planners can use to combat the VMT high figures. Such as the smart growth development strategies that co-locate residential density with popular destinations or redesigning streets to support public transportation and bicycles to travel safely.
Biking is always a good choice to travel around Denver and also contributes to slow down the effects of climate change because bike travel lowers greenhouse gas emissions. The city has more than 196 miles of on-street bike lanes where cyclists can travel safely and multiple bike parks for recreational cycling.
The Denver government has the vision to make the city into a community where people walk, bike, take transit, or carpool for most trips in a safe, accessible, and affordable transportation network as part of the city's action responding climate change issue.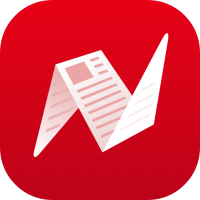 This is original content from NewsBreak's Creator Program. Join today to publish and share your own content.