DENVER, CO - Vaping is an epidemic among the youth of Denver. One in five teens in Denver uses e-cigs. Vaping is often marketed as being more harmless than normal cigarettes but it is not true. Most e-cigs contain more than 30 chemicals, dangerous heavy metals, and of course the addictive nicotine that harms adolescent brain development, especially the parts that control attention, learning, mood, and impulse control.
With all that dangerous toxins, only half of the Colorado youth surveyed think of vaping as 'risky'. In 2018, vape products made up almost 30% of sales to minors for the entire year in just two months.
There is a good chance that your teen has already tried vaping. If you find out that your teen is vaping, you should respond at once. Think through how to handle the situation.
First, if you find yourself upset, take some time to breathe and stay calm. Put away your mobile devices so you can focus on each other.
Try asking some general questions and listening respectfully to the answers and try not to interrupt or lecture as they answer. For example, "Why did you try vaping? How does it make you feel? What do you think the dangers are?"
Make sure they understand that their health is the most important thing to you and vaping puts their health in danger. Share and remind them about the danger of vaping and the consequences, like how they can be fined up to $100. Collect their vapes and refills and safely dispose of them.
Involve them in developing plans for how to avoid vaping. Encourage them to do some alternatives like chewing gums and brainstorm ideas on what to say to their friends about vaping.
If your teen needs help to quit vaping, contact Colorado QuitLine for help.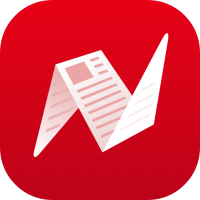 This is original content from NewsBreak's Creator Program. Join today to publish and share your own content.