DENVER, CO - A Denver Animal Protection Officer removed a bat that tested positive for rabies at 10515 E. 4th Avenue. Anyone who got in contact with the bat may call 720-913-2080.
Rabies spread primarily from the bites of infected animals and can be quite fatal once symptoms showing. If you or your pet have been bitten or scratched by a rabid animal such as skunk, bat, coyote, fox, or raccoon, you should contact the local public health department for treatment immediately. If you notice any strange behavior from animals, you should also contact your local health department.
Only mammals can be infected by rabies. In Colorado, bats and skunks are the main sources of rabies. The first sign of rabies infection is in the behavior. Infected animals may act more aggressively or more tame than usual. Bats may be out during the day or be found lying on the ground unable to fly, rabid animals seem agitated or paralyzed and frightened. If you notice any strange behavior, do not try to help it.
Some ways to avoid rabies are to keep your pets up to date on rabies shots. Do not feed, touch, or adopt wild animals as rabid animals sometimes do not look very vicious.
Tightly close garbage cans as they can attract stray animals. Always feed your pet indoor as the food can also attract stray animals.
Avoid contact with bats especially the ones which lay on the ground. Immediately report the bat and the location to your local wildlife control or health department.
You should not trap skunks, foxes, or any wildlife without a permit because it is illegal in Colorado.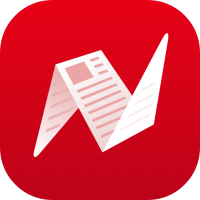 This is original content from NewsBreak's Creator Program. Join today to publish and share your own content.