LAKEWOOD, CO - It's no secret that Colorado is a popular tourist destination. There is always something fun to do here, from skiing the slopes in the winter to wandering the trails in the summer. What if you could extend your next visit a little longer?
Here's what visitors from out of state should know about moving to Lakewood:
Active Housing Market
Lakewood is no exception to Colorado's housing market, which is noted for being one of the fastest expanding in the country. According to Redfin, most homes receive several offers and spend only a week on the market! Colorado's average home price is $428,000. That's a considerable contrast from Denver's average price of $459,000 and Golden's price of $687,000, just a few miles west.
A lot of Job Opportunity
If your move to Lakewood aligns with the start of a job search, you'll be pleased to learn that numerous employers are located in the Lakewood region. That means you can spend less time commuting and more time enjoying all of Lakewood's attractions.
High-Rated School
In the Lakewood area, there are approximately 100 schools ranging from preschool to high school, public schools, charter schools, and private academies. Lakewood also has access to Jefferson County R1 schools, which rate at or above the national average in approximately 75 percent of cases.
Open Space and City Life
Green Lake and Bear Creek Lake Park are located in Lakewood, which is located directly west and southwest of Denver. You can travel just about anyplace in Lakewood in 15 to 20 minutes because it's situated off Highway 6 and has major crossroads running through it.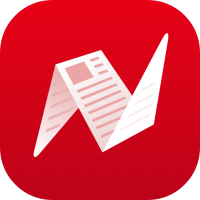 This is original content from NewsBreak's Creator Program. Join today to publish and share your own content.