DENVER, CO - Located not far from the city center, Cherry Creek offers many places for shopping, dining at restaurants, pampering yourself at the spa, and even exercising. You can explore Cherry Creek with these eight recommended activities.
1. Shop at hundreds of tenants and malls
There are two large and well-known shopping centers in Cherry Creek. First, Cherry Creek Shopping Center is an indoor shopping center with more than 100 shops and features luxury brands such as Coach and Tiffany & CO. The second is Cheery Creek North, a shopping place that offers more variety of goods. Starting from local and international boutiques, cooking utensils to home appliances.
2. Explore the art gallery
Cherry Creek is a suitable place for art lovers to spend time sightseeing the 15 art galleries here. At Cherry Creek Art Gallery, visitors can also buy antiques to furniture as souvenirs.
3. Play at Rocky Mountain Play Park
If visitors bring children, don't worry, they will not be bored because they can play as much as they want in this indoor playground. Various activities are available here, such as painting, coloring, and sliding.
4. Pamper yourself at the spa
Tired of walking around or deliberately wanting to unwind, visitors can visit one of the 60 spas and salons in Cherry Creek North.
5. Culinary tour
After fun shopping and then hungry? Cherry Creek is the right place with a variety of restaurants to suit the wishes of visitors. Organic and local food lovers can try True Food Kitchen. If you're in the mood for steak, just come to Elway's.
6. Cocktail tasting
Finding a bar in Cherry Creek is not tricky. Because here there are a lot of bars with exciting concepts. Taste margaritas at Machete Tequila + Tacos while eating light snacks.
7. Attend several festivals
There are many events here, such as the Cherry Creek Art Festival in July, presenting art, culinary arts and other attractive actors. There will be many festivals to come in the fall, so be sure to set a reminde,r on your calendar.
8. Cycling the Cherry Creek Trail
Spending the rest of the day cycling along the Cherry Creek Trail is a great activity. The path is straightforward, and there are not many obstacles, perfect for beginners.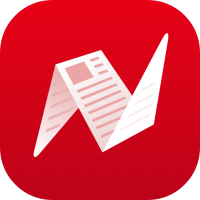 This is original content from NewsBreak's Creator Program. Join today to publish and share your own content.