EAGLE, CO - Eagle town was formed in 1905 and is located in some of the most difficult and gorgeous topography in the state.
It provides travelers with quick access to several of the west's most prominent ski resorts, as well as several large states and national parks with year-round recreational opportunities.
Here are some things you can do:
Sylvan Lake State Park
Sylvan State Park is a short drive from Eagle and is ideal for visitors wishing to get a taste of Colorado's natural beauty without having to spend hours in the car going to larger national parks.
Hiking
Hiking is one of the most popular outdoor activities in the Rocky Mountain State. It's one of the most thrilling ways to see the state's stunning natural surroundings for fit travelers with a desire for the great outdoors.
Yeti's Grind
Independent coffee shops thrive in Colorado, unlike in other regions of the country where large national stores dominate the landscape. Yeti's Grind is a great place to go if you're in Eagle and need something strong and caffeinated to get you going.
Bonfire Brewing
Despite its early roots in 2010, Bonfire has gained a loyal following in recent years, and it now boasts more than two dozen different beers on tap at any given time.
Their beers range from crisp, refreshing ales to malty porters, and they offer a variety of entertainment and activities, such as darts, foosball, and live music.
Moe's Original Barbecue
Barbecue fans visiting Colorado will never be far from a decent restaurant, and Eagle's most popular is Moe's Original Barbecue.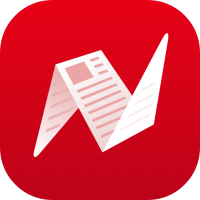 This is original content from NewsBreak's Creator Program. Join today to publish and share your own content.