LAKEWOOD, CO - The fiscal year 2020-21 distributions from the limited and extended gaming funds confirmed had been increased up to 62% over the last period. With a total of $107,027,146, this is close to pra-pandemic numbers. This fiscal year had been discussed and approved by Colorado Limited Gaming Control Commission, or CLGCC, in August 2021. The recent economic situation has been better followed by casino reopenings post-pandemic, the renew of regulations dan rules, and also the introduction of new games in Colorado.
Beneficiaries from the original limited gaming fund increased 75% with $89 million, while beneficiaries from the extended gaming fund increased 15% over the prior year with $17 million. In addition, there are about 32% higher Adjusted Gross Proceeds (AGP) than the prior-year AGP, and taxes were up by 50% at the end of the fiscal year 2020-21.
Dan Hartman, director of the Colorado Division of Gaming worried about covid closures last year which can severely be impacted. Then, the increased economy of the gaming industry recovery is out of their expectations. This recovery will make Coloradans benefited well.
Besides Dan Hartman, Mark Ferrandino, executive director of the Colorado Department of Revenue also shared the thought that the Colorado Department of Revenue consistently tries to help businesses thrive, and know the result directly about the regulators' works to power a surging economic recovery is a testament to the critical partnership between government and businesses.
For the next commission meeting on September 23, 2021, in Cripple Creek, Colorado, the topic of discussion will be distributions to beneficiaries from the sports betting cash fund for the fiscal year 2020-21.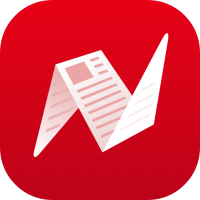 This is original content from NewsBreak's Creator Program. Join today to publish and share your own content.