DOUGLAS COUNTY, CO – Fourteen K-12 schools in seven counties have reported COVID-19 outbreaks just a few days after the school begins. The most recent weekly COVID-19 report published by the Colorado Department of Public Health and Environment on Wednesday, August 25, shows 132 coronavirus cases have been reported, 17 cases are among school staff members, and 115 cases are among students.
Furthermore, the full data show reported active outbreaks in school and child care settings are coming from Mesa County (30 cases), Douglas County (28 cases), El Paso County (27 cases), Montrose County (26 cases), Adams County (9 cases), Jefferson County (7 cases), and Arapahoe County (5 cases).
Another information regarding this issue is that almost all of the reported schools have no mask mandatory at that time outbreaks were identified in their area. The only required mask for students is Jefferson Public Schools, which is also become the county with the second-lowest active COVID-19 cases among the fourteen, with just one affected student according to CDPHE data.
On August 18, 2021, Tri-County Health Department issued a mask mandate for children aged 2-11 years old for any school and child care settings based in Arapahoe, Douglas, and Adams. Douglas County decided to opt out of the order on August 19, and Adams County voted to opt out of the order on August 24, leaving Arapahoe County as the only one that remains undecided.
However, even though the counties decided to opt out of the order, school districts still have the authority to choose whether they are going to implement the mask mandate or not. Some schools in Douglas County are reported to stick with the mask mandate regardless of the county's decision to opt out.
Colorado Governor, Jared Polis, stated on Wednesday that the state will have a "serious conversation" with several districts that don't practice prevention such as wearing masks.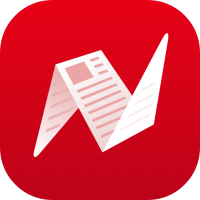 This is original content from NewsBreak's Creator Program. Join today to publish and share your own content.