DENVER, CO - The Colorado Department of Public Health and Environment has confirmed Denver's first case of West Nile Virus in 2021 making Colorado now have 15 cases of West Nile Virus this year.
The risk of West Nile Virus occurs primarily in June through early September, when mosquitos are most active. Humans get infected by the West Nile virus from the bite of an infected mosquito while mosquitos get infected from feeding on infected birds.
A few cases happen where West Nile virus has been spread through blood transfusions, organ transplants, and from mother to baby during pregnancy or at the time of birth.
People who work outdoor receive greater exposure to mosquitos, thus making their risk of getting infected higher. Older people and people with certain medical conditions such as cancer, diabetes, hypertension, kidney disease, and people who received organ transplants are at greater risk of serious illness.
Most people who got sick from mosquito bites are showing symptoms after 2 - 14 days after the bite. Rare cases happen where the virus can cause a fatal brain infection that begins with fever and headache and progresses to stiff neck, disorientation, tremors, and coma.
The most effective way to protect yourself from the West Nile virus is to prevent mosquito bites. Use insects repellent outdoor. The best protection comes from repellents containing DEET, picaridin, IR3535, and some oil of lemon eucalyptus and para-menthane-diol.
Wear protective clothing where mosquitos are active and spray your clothes with insect repellent.
In order to protect your home from mosquitos, you should drain any standing water around your home. Empty water from containers or anywhere water can be standing such as tires, cans, pots, and others.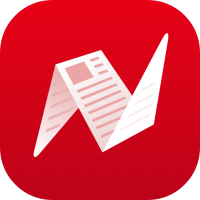 This is original content from NewsBreak's Creator Program. Join today to publish and share your own content.