DENVER, CO - Colorado's 1332 State Innovation Waiver has been approved to carry on the Reinsurance Program for 2022 - 2026. The approvement was confirmed by the Centers for Medicare and Medicaid Services (CMS), on behalf of the federal Department of Health and Human Services (HHS) and the U.S. Department of the Treasury.
The Division of Insurance in Colorado (DOI) previously announce the information of preliminary individual plans and premiums for next year. The preliminary information mentioned about 24% savings from Bipartisan Reinsurance Program. The DOI will keep up to check the filings until fall. The approved plans and premiums for 2022 should be released in mid-October.
Governor Jared Polis has mentioned that the covid situation makes a country should be able to develop by savings then distributed them to health cares. He also said that collaboration is very important and needed.
In the previous year, the program could save people 20% on their health insurance, which showed premiums would have been 20% higher without the program. In 2021, reinsurance has saved Coloradans about 21%. Then for the next year, it's speculated can save Coloradans 24% on individual insurance.
About 1332 Waiver, it is the first 1332 waiver that can be approved under the Biden-Harris Administration and the first approved by the new head of CMS, Chiquita Brooks-LaSure. The reinsurance program can reduce premiums and increase the inexpensiveness of health insurance in Colorado's individual health insurance market. The 1332 waiver also a substantial amount of the reinsurance program with federal funds—dollars that would not have otherwise come to the state.
The waiver application had been submitted on April 2021. In addition to extending the reinsurance program an additional five years (2022 - 2026), find more information about the Colorado Reinsurance Program at the DOI's Reinsurance website.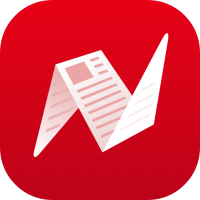 This is original content from NewsBreak's Creator Program. Join today to publish and share your own content.