GLENWOOD SPRING, CO - The Glenwood Spring station consistently offers The Rocky Mountaineer route, named "The Rockies to the Red Rocks." The passengers can travel between Denver, Colorado, and Moab, Utah, and vice versa then this train travel has luxury service and spectacular views.
Rocky Mountaineer shows refresh old-fashioned with first-class style and service. Glass-domed railcars facilitate clear views of alpine, canyon, and desert landscapes. In addition, the choices of food and beverages are exclusive that takes their unique from the region and drink selections.
About the overnight plan in Glenwood Spring, Rocky Mountaineer has partnered with three properties, each of them with a historic twist and has an easy walking distance of the train station. They are Hotel Colorado is also known as a replica of the Villa de Medici in Rome; Hotel Denver, as home to Glenwood Canyon Brewpub (the city's first craft brewery); and also Glenwood Hot Springs Lodge which has well-known geothermal pools.
After arriving in Glenwood Springs, Rocky Mountaineer travelers still have time for touring opportunities, including dining, shopping, Doc Holiday Sites, Iron Mountain Hot Springs, Glenwood Caverns Adventure Park, Glenwood Hot Springs Pool, and Yampah Vapor Caves.
The rail travel aboard the Rocky Mountaineer and the charms of Glenwood Springs will be a grateful experience. The reservations are available until November 19, 2021. Then according to growing interest, probably it will be expanded to a 7-month schedule in 2022.
If you interest in traveling to Glenwood Spring's Charm, kindly download the official Glenwood Springs Travel Guide and find Glenwood Springs Lodging via the official site.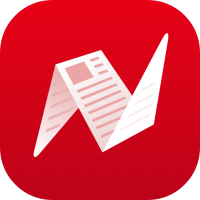 This is original content from NewsBreak's Creator Program. Join today to publish and share your own content.