BOULDER, CO - A new grant awarded to the University of Colorado Boulder and the University of Nevada Reno will provide insights into spatial cognition which is an incredibly important aspect that determines the life or death of chickadees.
Both researchers will use the 2.7$ million National Science Foundation grant to research the genetic of spatial cognition, how space is perceived and remembered, and the role of natural selection in the Sierra Nevada and the Rocky Mountains.
"Even documenting natural selection on relatively simple traits like coat color in the wild is difficult, and behaviors are harder to pin down for a lot of reasons," said Scott Taylor, an assistant professor at CU Boulder and the new director of the Mountain Research Station
Spatial cognition has been thought of as purely environmental and has no genetic basis. Taylor mentioned that their preliminary data show that there is likely some genetic underpinnings for the trait.
Chickadees do not migrate. So in order to survive the winter, chickadees use spatial learning and memory to find food reserves or caches in such critical times.
The researchers also believe that this study will highlight how climate change affects the strength of selection, cognitive abilities, and genetic variation within the chickadees.
The researchers can also use the grant to provide research opportunities for undergraduates, graduate students, and postdocs.
"The reason they (chickadees) have such great memory abilities is that they use spatial learning and memory to find these caches. If they fail to find them during critical times of need in the winter, they are likely to die, so having good spatial cognition is critical for their survival," said Vladimir Pravosudov, a professor at the University of Nevada Reno.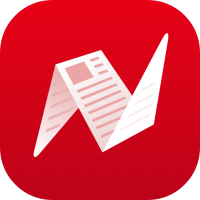 This is original content from NewsBreak's Creator Program. Join today to publish and share your own content.