DENVER, CO – News for all art show enthusiasts that have been waiting for a spectacular art performance. Denver's performing art company, Denver Performing Arts Complex, is back again to perform on stage and will hold in-person shows this year, and the tickets are going to be on sale.
Colorado Ballet, Colorado Symphony, Colorado Opera, and Denver Center for Performing Art will open the theater to greet the audience. But due to the pandemic, the four have joined together and will apply several precautions and health protocols to ensure the safety of all of the show participants and attendees.
Attendees started from 12 years old and older will be required to be fully vaccinated against COVID-19, and children under 12 years old that still ineligible to get vaccinated must show a negative test for COVID-19. All patrons over the age of 2 years old are also required to wear a face-covering mask during the event. In addition, food and beverage will also be prohibited inside the theater, all concessions will be available for purchase but have to be consumed in lobby spaces or in other designated areas.
However, there is no social distancing in the seating capacity, which means all of the seats are available for the visitors. But the event organizers encourage visitors to do social distancing while waiting to enter the area or while purchase concessions. Hand sanitizer stations are also provided in the venue, people who feel unwell are suggested not coming to the show.
The policy above is effective started from October 1, 2021, until further notice. For Colorado Ballet, anyone that already got the ticket but is unable to comply with the above requirements is eligible to get a full refund if the ticket was bought directly from Colorado Ballet. Further information about the other performers is available on their official websites.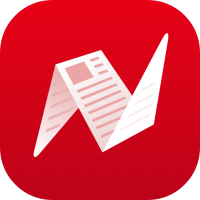 This is original content from NewsBreak's Creator Program. Join today to publish and share your own content.