DENVER, CO - Denver houses the habitat for more than 300 species of birds that migrate through the city. While spring migration occurred from late March to early June, the fall migration is underway.
The tall buildings of glass and steel now occupy the land and this becomes a threat to the migrating birds. The birds cannot see glass, only what the glass reflects. That is one of the reasons why migrating birds collide with the building.
While to completely erase these human-made obstacles is unlikely, there are several proactive steps you can take to help prevent needless deaths.
Make Your Window Obvious
The data shows anywhere between 100 million to 1 billion birds a year are estimated to die by colliding with clear or reflective glass. You can prevent this by putting decals on your windows. Make sure to put them close enough to each other because birds often fly through tight spaces.
Go Lights Out
Many birds species use the stars and the moon to navigate their migration, with the city lights burning at night, which makes it harder for the birds to migrate. The Lights Out Denver is a program initiated by the Denver Park and Recreation to increase awareness of migratory birds colliding with buildings.
Advocates Bird-Friendly Regulations
Speak your voice in the city planning or join the Lights Out Denver program to collect data about migratory birds collision and help demonstrate the necessity of bird-friendly building regulations. People, building owners, and legislators can use some convincing from you to step up, turn the lights off, and protect birds.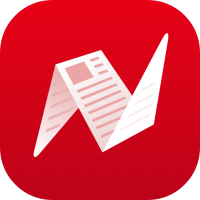 This is original content from NewsBreak's Creator Program. Join today to publish and share your own content.