DOUGLAS COUNTY, CO - Japanese beetle might be the main cause of why your plant is getting chewed up in summer. Japanese beetle has been quite difficult to eradicate in the Colorado Front Range since initially detected in 1995.
There is a high population of Japanese beetle detected in the Metro Denver area, and this annoys many gardeners. The insect has caused significant damage to the leaves and flowers of many susceptible landscape plants.
In Highland Ranch, the Japanese beetle is a reality to a degree that is impossible to be eradicated. Japanese beetle can cause damage to plants when in the adult or larvae stage. The adults can cause more damage than the larvae and are the main concern in Colorado.
In controlling the Japanese beetle, you can consider the following options:
Japanese beetle trapping is useful for capturing many of the insect or detecting the presence for survey purposes, and it is effective where Japanese beetles are in a very restricted location.
Unfortunately, traps are not effective where Japanese beetles are well-established in a very large area, such as the Front Range locations. The traps often attract more beetles and eventually cause more damages.
Sometimes handpicking the Japanese beetles is the best option. The beetles are easy to pick and dislodged. You can shake the infested plant in the morning to get rid of the beetles.
It is common to just get the insecticides or bio-controls to kill Japanese beetles, but some of them are also dangerous for bees and other pollinators. That is why you need to do your research before deciding what kind of insecticides you want to use.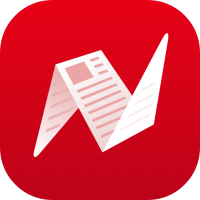 This is original content from NewsBreak's Creator Program. Join today to publish and share your own content.