DENVER, CO – There is no doubt that artists are experts in creating works of art. But due to busyness in art production and creation activities, sometimes artists tend to forget to develop the marketing method to market their artistic works. Colorado Business Committee for the Arts will hold a webinar titled "Strangers to Super Fans: The Artist's Guide to Relational Marketing" to discuss how to reach out to people through relational marketing.
Relational marketing itself is a marketing method that focuses on building up a community's relationships and loyalty. The special thing about this webinar is that it will share a different way to market your artwork. Transforming from transactional promotion to building relationships with the particular audiences that are genuinely interested in your work. By using this method, it will create a loyal community that supports the artist in everything they do or make.
This webinar is open for artists who are already running a business or those who want to start pursuing a career in the art industry. "Strangers to Super Fans" webinar will have two main speakers and will be held on September 1, 2021, from 12 p.m. until 1:30 p.m via zoom meeting. The admission fee for this event is free, but participants are required to register in advance. However, there is no information regarding the maximum number of participants for this event.
If you are an artist and interested to learn about relational marketing in the art industry, you can directly register on the CBCA website.
In addition, CBCA also has many other upcoming art events and webinars in the next several months, check them up on the CBCA official website.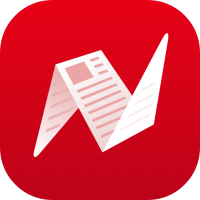 This is original content from NewsBreak's Creator Program. Join today to publish and share your own content.