DENVER, CO - Aug 26 was National Dog Day, The day was not sanctioned by any government but rather by the dog lovers in the world, and Denverites love their dogs. Do you love your dogs enough to know about these four-legged facts?
Paw Smell like Popcorn
Some dog's paws smell like popcorn. This is called Frito Feet and it is "pawrfectly" normal. This phenomenon is caused by bacteria called Pseudomonas and Proteus, which give off a sweet odor that can smell like corn chips.
Some dogs love carrot
Yes, dogs can eat carrots sometimes. Every part of it can be good for dogs, even the leaf. Carrots are a good addition to your dogs' healthy diets and can also be used as a crunchy treat and exercise for your dog's jaw.
Oldest Dog Ever Herded Sheep
Bluey was a female Australian cattle dog that is recorded in the Guinness World Records as the oldest dog that ever verified, lived her life for 29 years and 5 months. Bluey spent most of his life as a herding dog, rounding up cows and sheep in the yard owned by Les and Emma Hall of Rochester, Victoria, Australia.
Dogs Can Sprain Their Tails
Too much tail wagging for dogs can cause it to sprain. Exposure to cold water can also cause a sprained tail. If you see your dog having the symptoms of a sprained tail, contact the local vet immediately.
Dogs' Way of Drinking
If you have watched that video of a dog drinking, you might have noticed how their tongue curls into the shape of a ladle, creating a column of water that travels from the bowl into the dog's mouth. So they don't really scoop the water, but more of catching the flowing water with a timed bite.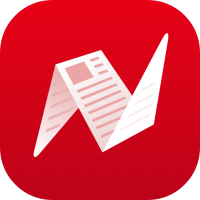 This is original content from NewsBreak's Creator Program. Join today to publish and share your own content.