ENGLEWOOD, CO - The residents of the Cities of Englewood, Littleton, Sheridan, and Columbine Valley may safely dispose of household hazardous materials and electronic/office equipment in the annual Households Hazardous Materials and Electronic Equipment Drop-Off on Saturday, September 18 and September 25, 2021.
The location will be at the Englewood Service Center, 2800 South Platte River Drive from 8 a.m. until 2 p.m. and the recycling is available for both residents and businesses of the mentioned cities with proof of residency.
Any leftover households products that can catch fire, react, or explode under certain circumstances, or that are corrosive or toxic as household hazardous waste (HHW). Paints, cleaners, oils, batteries, and pesticides need special treatment when it comes to disposal.
Click the link here to see the list of acceptable materials and co-pays in the drop-off event.
Improper methods of HHW disposal can pollute the environment and threatening human health. That means you are not supposed to be pouring them in the drain, on the ground, or into the sewers and together with the regular trash. They may also harm children and pets if left around the house.
Here are some quick tips for handling HHW
Follow the instruction on the label for use, storage, and disposal directions to minimize the risk of the product exploding, burning, leaking, or pose any kind of danger.
Never store HHW in food containers. and never remove the labels. Never mix HHW with other products. Contaminated HHW might become unrecyclable. Keep in mind that even an empty container of HHW may still be hazardous due to the chemical that may remain.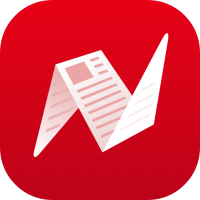 This is original content from NewsBreak's Creator Program. Join today to publish and share your own content.