DENVER, CO - Denver Human Services, will arrange a public hearing as further consideration of rules and regulations in the Intellectual and Developmental Disabilities Equitable Access to Services program. This hearing is virtual using Microsoft Teams Live to ensure social distancing is maintained and safety is guaranteed.
Individuals who want to join can check and follow the link provided on the Denver Human Services web on Thursday, September 23 at 16:30. Any changes to meeting access will be confirmed a week before the meeting via the agenda.
Individuals have the intention to speak for limited 2 minutes at the public hearing by 3 pm. on September 17, 2021. Who interest should notify first by email at IDDEAS-publichearing@publicinput.com.
In addition, you're also able to submit comments until 3 pm. on September 17, 2021. at https://publicinput.com/N8368. Hand-delivered comments also can be sent to the DHS drop box or mailed to Denver Human Services.
Proposed rules and regulations can be checked online on the Denver Human Services website or directly at the first-floor entrance of the Richard T. Castro Human Services Center.
Language assistance will be available if requested at the public hearing. Immediately confirm this with Denver Human Services by sending an email to IDDEAS-publichearing@PublicInput.com no later than 3 pm. on 17 September 2021 to allow time to accommodate requests.
Sign language interpreters, live texts, and hearing aids for voice amplification are made available if there is a reported request for at least three (3) working days; please contact SignLanguageServices@denvergov.org. Other additional public accommodation requests/issues can be confirmed via DisabilityAccess@denvergov.org.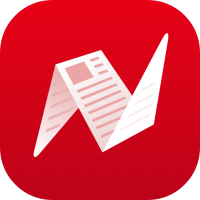 This is original content from NewsBreak's Creator Program. Join today to publish and share your own content.