EAGLE COUNTY, CO - Family Leadership Training Institute, or FLTI, in Eagle County now opens the application for anyone who tries the innovative way in communities. FLTI focus on the main skill that always needed from the past, include leadership, civic literacy, and civic participants.
The discussion of the training talk about social issues, such as diversity, community problem solving, leadership styles, communication, and public speaking, project design and management, building networks, working with the media, the way of government works, and plus more.
FLTI also consistently encourages everyone from any background, who wishes the development of both children's and family lives in the community to follow the program. Meet and discuss with a positive circle also can grow the personal network.
The opportunity is offered to only twenty participants every year. The participants should be screened and selected first based on the readiness to be the agent of change in the community. And anyone who has leadership experience and having a journey of civic engagement is invited to join. The training will be using English but very available to bilingual Spanish due to the written material available in that language.
Selected participants will come and have 120 hours or 21 weeks of training scheduled, which includes a-day long retreat on Oct. 2, 2021. Monday evening classes, excluding holidays, from Oct. 4 - May 2, 2022, will be educated about the change process, skill-building, and tools of civic engagement. After that, visiting the Colorado State Capitol in April, next to Community Capstone Project planned to address a chosen local issue, and the last is local graduation.
There are scholarships for $2,500 grants of the program to all accepted applicants who will prove their commitment to the program scheduled. Those who are interested to join may submit online applications on fltiofcolorado.colostate.edu. Then more information can contact Glenda Wentworth at 970-328-8632 or at glenda.wentworth@eaglecounty.us.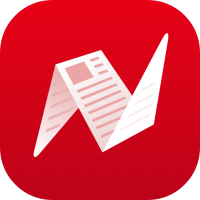 This is original content from NewsBreak's Creator Program. Join today to publish and share your own content.