DENVER, CO – There are many ways that businesses and organizations do to ensure the safety of people's health in the midst of pandemics. Delta Air Lines, one of the major airlines in the United States which serves flights to many locations including Denver, is reportedly will start to charge the unvaccinated employees in the company $200 a month for health insurance to cover any added risk.
"This surcharge will be necessary to address the financial risk the decision to not vaccinate is creating for our company," said Ed Bastian, the CEO.
Vaccination became a concern for Delta Air Lines as many of their employees who got hospitalized for the virus were not fully vaccinated. Currently, 75% of Delta employees are vaccinated, meanwhile, the rest who still remain unvaccinated will be required to be tested weekly started from September 12, 2021.
Delta Air Lines is not the first company to apply this kind of policy. United Airlines in August 2021 has also implemented mandatory vaccinations for all of their employees.
The company's decision to make their employees take the vaccine raises public pros and cons. Many people who support this policy said it is the company's freedom to choose what to do inside their company. Meanwhile, many other people said the vaccine is a personal choice and the $200 charge is not enough to ensure everyone's safety.
"Yes. Why not? These people are not only risking their lives, they are risking the CUSTOMERS' lives. They're nothing without their customers". - @portarican_RT
"Actually, no. Delta should go the way of United and REQUIRE vaccinations. How does it benefit someone who caught Covid from a Delta employee simply because that employee had to pay $200?" - @TXFartingsworth
"Yes. Every employer should do this. I don't want to pay higher premiums because of anti-vaxxers" – @BeaglesResist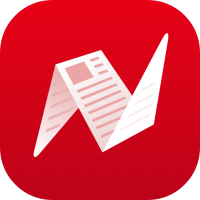 This is original content from NewsBreak's Creator Program. Join today to publish and share your own content.