DENVER, CO - The Colorado Division of Insurance informs virtual meetings focus on rural, community, and consumer concerns. The meetings were planned to address specific stakeholder groups and the concern of those groups about the Colorado Option and the progress of the standardized benefit plan.
In 2023, the Colorado Option planned will be available to residents who take their health insurance on the individual markets and also small employers with less than 100 employees. The Division of Insurance will design a standardized plan which will make consumers and businesses easily analyze and choose the right plan. This plan is expected to reduce the gap in the health sector that has been stated in the Affordable Care Act.
Besides insurance companies and health care providers and facilities, there are additional meetings prepared to Coloradans exclude of the health care industry. A meeting on Sept. 8 focus on Colorado Option sharing and discussion and specifically for individuals and communities. Then meeting on Sept. 13 can be followed by members of Colorado's rural communities.
Due to the meeting is opened to the public, the participants should register before joining. Consumer Advocates, Community Groups, and Individuals who are scheduled on Sept. 8 can register via this link, while rural scheduled on Sept. 13 can register via the link.
Please note that these meetings are in addition to the six general stakeholder meetings which already scheduled. Besides these meetings, everyone is persuaded to give comments, suggestions, and questions via email at dora_ins_co_option@state.co.us.
More information about the Colorado Option, the Standardized Benefit Plan, and other stakeholder meetings can be checked at the Division's Colorado Option website.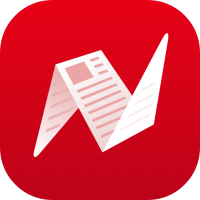 This is original content from NewsBreak's Creator Program. Join today to publish and share your own content.