MESA COUNTY, CO - Federal Emergency Management Agency, or FEMA, National Flood Insurance Program Community Rating System Award honored by Mesa County due to the community has managed relevant actions to protect its resident from losses caused by flooding.
Mesa County has surpassed the National Flood Insurance Program (NFIP) participation and effectual floodplain management requirements. This county agrees to implement floodplain management as the flood risk reduction, in return, Federal Government also supports flood insurance to the community.
As the agreement, Mesa County also is part of the Community Rating System (CRS), a voluntary program to encourages the communities the importance of floodplain management and that exceed the minimum requirements of the NFIP.
In CRS communities, flood insurance premium rates are discounted as a reflection of the reduced flood risk by implement three goals of the program, include reducing and avoiding flood damage to insurable properties, support the insurance aspect of the NFIP, and Foster Comprehensive flood management.\
The reduction in flood insurance premiums is determined using the class rating system, where the community has met the requirements to get the flood insurance premium discount due to the engagement of mitigation activities. The higher the CRS rating class, the greater the discount received.
Communities should improve the point to get the higher CRS rating class, then the point can be engaged in any creditable activities organized in Public Information, Mapping and Regulations, Flood Damage Reduction, and Warning and Response.
Mesa County received 5 year-reviewed from CRS Program Rating with 7, although it is down from rating 8 in 2015. Mesa County earned at least 1,500 points to receive this rating. Rating 7 can get a 15% discount for properties in the SFHA and a 5% discount outside the SHFA.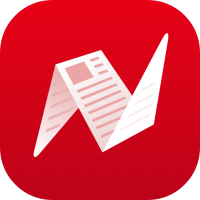 This is original content from NewsBreak's Creator Program. Join today to publish and share your own content.