DENVER, CO - The Economic Development Organizations in Colorado are invited to submit the application for $1.5m grants. It is announced by The Colorado Office of Economic Development and International Trade, and the Economic Development Council of Colorado, through Economic Development Organization Recovery Grant.
The grants are allocated from the Colorado Recovery Plan to the Strategic Fund and targeted to the population of organizations serve. If under 25,000 population, they can receive up to $25,000. Then, if over 25,000 population so that they can receive up to $50,000. Exact funding will be determined by the quantity and quality of the application submitted.
The intention of the grants hoped can assist the organization in recovery from Covid-19. From 60% of organizations lost revenue in excess of 40 percent of their operating budgets due to the pandemic. Due to the situation, about 25% had to reduce their staffing, then 59% reported having to reduce economic development activities, services, and projects in the respective regions.
EDC contributes to increasing the economic rate by distributing and managing state programs and incentives to retain and sustain existing businesses, plan new businesses, market the communities, build public/private partnerships and shepherd real estate development. This program vitally assists these organizations to implement their mission.
Deadline for application until Friday, October 1, 2021. The organizations interested should demonstrate the negative operational affected of pandemics and try to develop the economic rate. Please note that the applicants should not be a member of the EDCC to apply. For further information, check the page.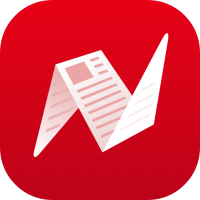 This is original content from NewsBreak's Creator Program. Join today to publish and share your own content.