DENVER, CO - Coloradans entering a registered apprenticeship are now eligible to receive a $500 scholarship. It is acceptable to adults and youth to support tuition, fees, equipment, and other training materials.
Katherine Keegan, Director of CDLE's Office of the Future of Work, said apprenticeship provides more opportunities for individuals to earn while learning, expanding access to training aimed at reliable and rewarding work. She continued that scholarships are offered to residents who wish to pursue their careers.
In order to expand the apprenticeship program registered in Colorado, CDLE is opening a vacancy as a State Apprenticeship Agency Director until September 1.
From the apprenticeship program, job seekers can have a chance to learn about useful skills and talent are needed to develop organizations and improve their lives. Employers also get benefits that include equipping interns with the right skills required for the roles they require, interns increasing innovation from different perspectives, reducing recruitment and long-term training costs, and investing in apprenticeships. increase retention.
About this scholarship, it's the Apprenticeship State Expansion Scholarship that is funded through the US Department of Labor (USDOL) Apprenticeship State Expansion grant. It is committed to extending registered internships to innovative industries and employing equity-driven practices.
Besides that, Colorado's Apprenticeship Team also completely supports employers in developing or expanding registered apprenticeship programs through an innovative partnership between CDLE and Colorado's local workforce system.
To find out if an internship program is right for you and if you qualify for scholarship funding, please contact the ASE grant scholarships from your county. Meanwhile, employers who are interested in the apprenticeship program can do a free consultation by contacting the Colorado Department of Labor and Employment.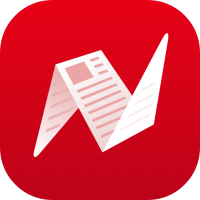 This is original content from NewsBreak's Creator Program. Join today to publish and share your own content.