DENVER, CO – Colorado Air Quality Department of Public Health shares a forecast about ozone concentration in Denver for Thursday and Friday. The ozone is expected to be in the good to moderate range on those days. Due to the smoke, visibility in Denver is expected to be moderate.
Some good news is that Denver's temperature is expected to get cooler and back to normal average on Thursday after several previous days when it has been so hot. The cool temperature is expected to remain through Saturday, and there is a chance that it will go back and rise to high again by Sunday.
There is also a little forecast about the risk and possibility of severe weather in Denver. Storm Prediction Center (SPC) says Denver has a slight risk of heavy rainfall, strong wind, and hail. Since there is a possibility of severe weather, it is better to lessen some outdoor activities.
Due to the smoke, CDPHE suggests people with respiratory illnesses, heart disease, the very young, and the elderly remain indoors. CDPHE also encourages people to improve Denver's air quality by joining The Ozone Action Day and Summer Ozone Program. It is just as simple as combining or skipping two car trips a week. Collective people doing this will give a lot of positive impact on the air quality. Another simple solution offered is to use public transportation, combining destinations or passengers on a single trip, do teleworking, choose to walk instead of driving, and many more.
Find out more about recent weather and air pollution updates by visiting https://www.colorado.gov/airquality/advisory.aspx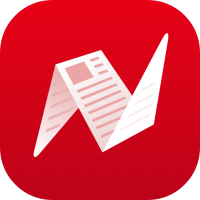 This is original content from NewsBreak's Creator Program. Join today to publish and share your own content.