BOULDER, CO – A new research led by CU Boulder professor provides more understanding on the natural creation in the perspective on engineering. The research uncovers how fish fins might be the reference of a more sophisticated design of airplane wings and robotic surgical tools.
Despite having no muscles, researchers noted that fish fins achieved feats of dexterity, strong and flexible. The idea of the research is to design a new surgical tools or airplane wings that may change shape on command.
Francois Barthelat, senior author of the study and professor in the Paul M. Rady Department of Mechanical Engineering, along with his coauthors Floren Hannard at the Catholic University of Louvain in Belgium, Mohammad Mirkhalaf at the University of Sydney in Australia and Abtin Ameri at MIT picked up where the biologists and zoologists have left off by using their expertise in engineering to gain understanding of the properties of the natural world.
Barthelat is familiar with the exquisite properties of fish, having studied how fish scales can be a reference for body armor and seashells for tougher glasses. Fins interest engineers and designers for its flexibility and stiffness. Imagine an aircraft that morph its wing while mobilizing in the air. Or, thinking about how mudskippers utilize their fins to walk on land, imagine a robotic vehicle with such capabilities.
"Airplanes do this now, to some extent, when they drop their flaps," Barthelat said. "But that's in a rigid way. A wing made out of morphing materials, in contrast, could change its shape more radically and in a continuous manner, much like a bird."
The researchers explained how fish fins consist of 20 or 30 stiff 'rays that can be manipulated like fingers. They used computer simulations and 3D printer design to understand the biomechanics of the structures. The result was the segmented design provided the properties needed for morphing while maintaining the necessary stiffness.
"We like to pick up where the biologists and zoologists have left off, using our background in the mechanics of materials to further our understanding of the amazing properties of the natural world," Barthelat said.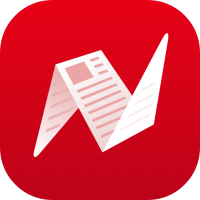 This is original content from NewsBreak's Creator Program. Join today to publish and share your own content.