DENVER, CO - Two days train trip along the rocky landscape between Moab, Utah, and Denver is one of the best travelling choice during the pandemic. After years of waiting, Rocky Mountaineer finally open their newest track called "Rockies to the Red Rocks", started from Moab and the trip will end in the mile high city, Denver.
"We're excited, we're ready, and I can feel the energy as everyone is boarding the train" said Wendy McMichael, Rocky Mountaineer's Senior On board Manager.
In the first day, departed from Utah and heading to the Glenwood Spring, the train trip passengers are going to enjoy their dinner while having the view of Mount Garfield and red rock formations in Ruby Canyon. In addition, passengers will also have another scenic mountain view at the Utah-Colorado cross border before they arrived at the Glenwood Spring.
Being well rested in the Glenwood Spring is not the end of the journey. The second day trip will start from Glenwood Spring and lead up to Denver. The second day trip will be started by having two hot breakfast, sunrise light, and also Colorado River view. By the time for lunch, while passengers enjoy their fine dining, hosts will share the stories of each destination as the train passes the Byers Canyon and Gore Canyon. Some glass of cocktails are also served while the train is started to cross the continental divide.
Rocky Mountaineer have another trip packages for those who wants to start their trip from Denver, Las Vegas, and Salt City. For more information check the official website at rockymountaineer.com.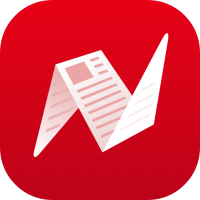 This is original content from NewsBreak's Creator Program. Join today to publish and share your own content.