DENVER, CO – It is common knowledge that yoga is very popular in western countries. The Mile High City has a lot of physical exercises available and if you are into yoga or you just want to see if yoga will work for you, then check out this list of yoga practices in Denver from 3-8 August 2021.
- Summer Yoga in the Backyard
August 3, 6 – 7 p.m.
Ironton Distillery & Crafthouse, 3636 Chestnut Place ($12)
- Wednesday Yoga Flow (Free)
August 4, 7 p.m.
Cheesman Park, 1900 E 11th Ave
- Yoga in the Park at Wash Park with Black Swan Yoga (Free)
August 5, 7 p.m.
Washington Park, South Downing & E Ohio
- Yoga On Tap (starts at $18)
August 6, 11 p.m.
New Terrain Brewing Company, 16401 Table Moutain Parkway, Golden
- Yoga on Tap in the park with Chain Reaction ($15)
August 7, 10:45 a.m.
Clifford Aspgren Park, 1201 West Exposition Avenue
- SUP Yoga – Lakewood
August 8, 8:30 a.m.
Rocky Mountain Paddleboard, 15600 West Morrison Road, Lakewood
- Yoga with Karen Cornell
August 8, 9 a.m.
WeeCasa Tiny House Resort, 501 West Main Street, Lyons
Yoga is based on ancient texts written thousands of years ago. The physical practice of Yoga is called "Asanas", meaning posture and movements, while breathing control is called "Pranayama", meaning life force control.
The values that yoga can offer are universal, maybe that is why many find it appealing to practice. In the end, it all boils down to the promise of physical and mental well-being and it has been proven for thousands of years.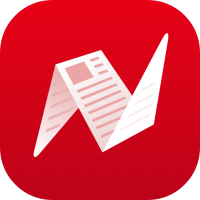 This is original content from NewsBreak's Creator Program. Join today to publish and share your own content.