Denver, CO - If you are a book lover looking to get in the flow of reading and maybe along with a cup of coffee or you just want to start the habit of reading, surely you would love a place that is perfect for both. Denver has many lovely bookstores and we have summarized the top 5 bookstores to ignite your reading habit:
One of the largest bookstores in Colorado that opened since 1971, Tattered Cover has the inviting and comfortable vibes in addition to the big collection of books you can browse, from old used books to brand-new ones. There is also a coffee shop inside for some people who just comfortably enjoy playing chess, adding the vintage atmosphere and the sweet scent of coffee. If you are considering a new book or simply want to kill some time, this is the place for you.
If you're a bookworm and in the area of Denver, you definitely have to stop here. Many consider Capitol Hill Books as a hidden gem for used-books. It's definitely worth a try if you ever stop by Denver. There's no telling what you might find in the stacks upon stacks
3. BookBar
Maybe instead of coffee you prefer a glass of wine to accompany your book at night. Bookbar has been in business since May 2013 and offers a curated inventory of new books. BookBar provides the balance between a bookstore with a solid selection and a bar with the locally-sourced coffee, beer and wine.
4. Hermitage Antiquarian Bookshop
Established in 1973, Hermitage Antiquarian Bookshop earns the recognition in quality and exceptional condition of new and used books collection. The collection includes some signed books and first editions by reputable authors.
Started as a bookstore in Sue Lubeck's basement 40 years ago, now it is one of Denver's most beloved bookstores. The Bookies Bookstores offers a variety of kids books and toys for personal use or a gift to your beloved. They also offer puzzles, games, and fun activities to do with your kids.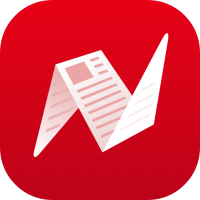 This is original content from NewsBreak's Creator Program. Join today to publish and share your own content.