PHILADELPHIA (WPVI) — Three people were killed and several others, including a child, were injured in three separate triple shootings this weekend in Philadelphia.
One man was killed, and a man and a woman were injured in a triple shooting in Philadelphia's Strawberry Mansion neighborhood early Sunday morning.
According to police, the shooting happened in the 1700 block of North 27th St.
When officers responded to the scene, they found a man in his 20s who had been shot five times. He did not survive.
Officers said a 24-year-old man was taken to Temple University Hospital with gunshot wounds to his lower back and side. He is currently listed in critical condition.
A 27-year-old woman also suffered a graze wound to the shoulder, police said.
There was no immediate word on a motive or arrest in the case.
On Saturday afternoon, two men were killed and a child was injured on the 1600 block of North 55th Street in West Philadelphia.
According to police, two 23-year-old men were shot multiple times across the body and died from their injuries.
The child, a 3-year-old boy, was shot multiple times in the leg. He is currently listed in stable condition, officials said.
Just hours later, at least 50 shots were fired into a crowd of about 30 people celebrating a high school graduation.
"You have a family that is gathering to celebrate the advancement of one of their kids having graduating high school and they have to suffer this," said Inspector D. F. Pace with the Philadelphia Police Department,
Police say two gunmen came around the corner at 59th Street and Lansdowne Avenue and shot three people attending the party just before 7:30 p.m.
Officials said an 18-year-old and a 21-year-old and a 36-year-old were shot. All three victims were listed in stable condition.
So far, no arrests have been made in connection with these shootings.
Copyright © 2021 WPVI-TV. All Rights Reserved.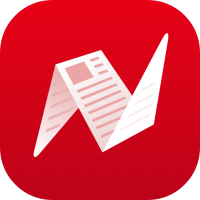 This is original content from NewsBreak's Creator Program. Join today to publish and share your own content.