I'm being bullied. By my next-door neighbors.
I knew there would be trouble when they moved in. My body knew it. My brain knew it. The little hairs on my neck prickled. A cold sweat washed over my back. The first thought I had was, "My parents moved in."While some people might have positive associations with their parents. I do not. My parents fought every day. They gas-lit me, hit me, invalidated me, neglected me, screamed at me, belittled me, objectified me, and used me as their personal punching bag. The list goes on. Conflict resolution and de-escalation do not exist with these kinds of people. Every word and action is a maneuver to get what they want. The only thing they care about is winning. At all costs. My second thought was, "Oh no. I have to move."If you live in New York City, you know that finding a decent apartment is like finding water during the dust-bowl. You thank your lucky stars and you hoard it like there's no tomorrow. It's the only city in America where you search for an apartment the month that you have to move. Demand far exceeds supply. Planning and thinking ahead does not exist because landlords have so much power and an apartment could be gone the second that it's listed. Housing scarcity is real.
Now comes conflict.
We have metal doors in our building. They're very loud. What's more, we have an additional door on each floor, before you get to the apartments. The doors started banging. Most people prop open these doors when they move in. Or they grip the door handle as they close the door so that it closes gently. Nope. Not these people. I understand that they're moving and that it happens.The door banging continued. Not once. Not twice. Not three times. But multiple times within a ten-minute period and over multiple hours. Not because they're holding heavy grocery bags or because they have to move something. To mitigate part of the problem, I propped open the door on our floor. I've never had to do this in the four years that I've lived here. With courage, I knocked on their door and asked if they could be careful with the door. They immediately said that "It's not their fault. It's their friends." I wasn't trying to say if it was anyone's fault. I asked them if they could talk to their friends and if they could just grip the door handle as they close it. They were not open to that idea and called in the landlord to fix the door.As an ex-engineer, I knew that there was nothing that the landlord could do because they're metal fire doors. There's no bearing or mechanism that stops the door from slamming when you close it. The only way is to hold the doorknob as you close the door. The landlord came but the door continued to slam closed. I understand that it happens when a person is busy, they're carrying something, or there's a party. My issue was that it was happening all the time chronically during work hours or evenings that are not typically party nights. It happened all the time, and they would respond to my ask by being aggressive, humiliating me, or implying that I was the problem. They would claim to the landlord that they wanted to be good neighbors but tell me that I should move or that I should stay in my inner rooms so that I can't hear the doors instead of just being careful with the doors. They continued to claim that it was their friends when it's very easy and reasonable to ask your friends to be careful with the door. Without going into more details, it's been a year. I've asked them to be careful with the doors. The landlord has asked them to be careful with the doors. If I accidentally slam the door on accident because I'm in a hurry or carrying something heavy once, they see it as a cause to allow their doors to slam multiple times. At one point, the male resident screamed at me and accused me of screaming at his fiance when I didn't. He called me toxic. In addition, they would get into fights every week and scream at each other, sometimes at 9 in the morning. I'm trying to find a new apartment, but it's not easy to find one at the right price range. Living in NYC is a costly endeavor.I don't know what else to do. After being screamed at, I no longer feel safe talking to them directly. Last night, a Wednesday evening, the doors started slamming again. I'm not saying that they purposely slam the doors. I'm just asking them and their guests to be careful while closing it, especially on an evening that's not a typical party night. When the doors slam every five minutes, it's hard to concentrate and do things in my apartment. I felt that I had no option except to report a neighbor disturbance to 311. I didn't, but I sent an email to the landlord describing my issue and my conundrum. I don't want to escalate the conflict but they also need consequences. At the same time, I'm afraid that if I report them, they will be vindictive and escalate even more.
This is what bullies and narcissists rely on. FEAR.
Growing up as a Chinese American in a rural town in Texas, I faced frequent bullying. In middle school, kids slanted their eyes and made ching chong noises when I walked by. In high school, racism and bullying escalated into keying my car and even breaking my car windows. Traumas like these left a scar. It made me into a quiet, self-effacing, and timid person.
Growing up, I thought that these issues would magically disappear once I moved and became an adult. Moving to NYC did not alleviate the bullying. While there's less overt racism, covert racism definitely exists. People are aggressive and there are more sexual predators here. There are more wolves in sheeps clothing.
In the last few years, I've been going to therapy because I no longer want to live in fear. Even though I have done a lot of work, I still freeze up when I confront bullies. Mostly because I know that they don't want to resolve the problem. They see me as the person causing the problem, and they will continue to escalate until they get what they want. They leave it to the other party to back down and to de-escalate.
I don't want to play that role anymore, but I'm also afraid.
Sometimes a bully will back down when you agree to fight them. Sometimes they become more aggressive and violent. It's hard to know which category they belong in. But I need to stand up for myself.
Overall, as a society, we need to talk more about adult bullies and how to stand up to them. They could be your neighbor, co-worker, boss, or partner. I can handle a bully when it's a one-off interaction, but it's more difficult when they're a constant presence.
Business schools teach their students to be aggressive and to break other people's boundaries. Classes and topics like "If I can get my foot in, I can get the rest of myself through the door," from the London Business School are forceful and violating. Isn't it the same mindset of a rapist and a thief waiting to rob your house? Yet we applaud these business mindsets and lock up others. We don't have college courses that teach people to say no and to spot and stand up against boundary pushers.
As an adult, bullying has not disappeared. They've become more hidden and disguised.
For now, I'll continue looking for a new apartment, but I'm also not backing down, even if I'm afraid.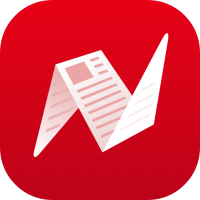 This is original content from NewsBreak's Creator Program. Join today to publish and share your own content.