If you're recovering from a traumatic past, it can be difficult to know where to start and to find helpful resources that validate your experience. Some well-meaning people will tell you to move on, forgive, exercise, etc. without realizing that they are dismissing, minimizing, and invalidating the victim, which can easily re-traumatize a person. It took me over 4 years to find the proper resources that helped me to see my childhood and adulthood with more objectivity and understanding.
Below are a few books that can shed some light on childhood trauma, abusive parenting (this includes verbal, emotional, and physical abuse), emotional incest, family enmeshment, neglect, people-pleasing, trauma bonding, and real healing.
The truth is even though we have a lot of nature shows about animals tending to their young, a large percentage of human beings have no idea how to raise their children. Parents pass on abuse from one generation to another, teaching them that hitting, spanking, and breaking a child's agency is the only way to teach them to be good human beings. It's been my experience that what we don't heal and confront comes back through repetition compulsion, addiction, depression, and can even cause disease in the body.
We pass on misguided beliefs about human life to others. And if Covid-19 and quarantine have taught us anything, it is to become more responsible and aware of our own emotions. These books help to end the cycle of abuse. If you grew up in a toxic family, it can be difficult to distinguish whether you were abused or not. I hope these books are helpful to you.
This post includes affiliate links, if you purchase anything through these affiliated links, the author/website may earn a commission.
These are a few books that I've read. Since 2016, I've read hundreds of books and I feel like the scholarship is growing or one book will lead me to another and help me to express what I experienced or how I felt. If there are other books that you recommend, drop them in the comments.
There are also books on CBT and DBT, which I didn't write about. But if you want to recover from trauma, it's important to take recovery into your own hands and to work alongside your therapist towards your growth. Wishing all of you the best on your journey.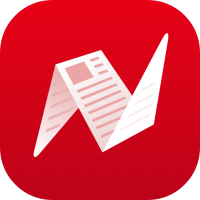 This is original content from NewsBreak's Creator Program. Join today to publish and share your own content.