As someone who grew up very poor with the idea that self-sacrifice is the most important virtual, it took me a long time to learn that even the little things in life can be a treat and bring a sense of joy. As an ex-codependent, I also used external things as a way to measure my self-worth. At the same time, I thought that I was only allowed to buy the lowest-priced items and that it wasn't okay to care about myself or my looks. It felt very discombobulating to be me and to be in my head — to think that I have to live menially but that I would only be acceptable to society if I owned grand things from luxury brands like Chanel.
Through a lot of internal self-work and inner examination, I now see these things as a way to care for myself instead of caring for my vanity. That shift in mindset allowed me to care for myself more instead of judging myself. More importantly, I now buy things that I like and that actually work for me. Some things might be lower priced than others and some things may be considered a luxury item. While the judgments of others still hurt, they no longer prevent me from making choices that work for me nor do they prevent me from living the life that I want to live.
Below is a list of my favorite bathroom products. As someone with sensitive skin, these products work the best for me. Waking up and going to sleep using these products is like a little treat. Every part of life, even grooming, can bring an element of joy if you're willing to invest in yourself, what you actually like, and your happiness.
Buying things is okay.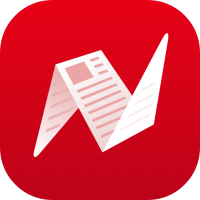 This is original content from NewsBreak's Creator Program. Join today to publish and share your own content.