If you're a filmmaker or want to be one, you've probably heard of Sundance. By now, the name (the festival and the brand) has become the holy grail of American indie filmmaking. They receive up to 30,000 and even more submissions per year. Statistically, the chances of getting into a lab, a grant, or screening your work at Sundance is less than 1%. You have a better chance of getting into Harvard or creating a startup. Or anything else. Really.
Before you start, ask yourself, what do you really want in life? If you truly want to tell stories and be a filmmaker, don't let the statics stop you. The road is difficult but if you're committed, you'll get there. 
Start now because the longer you wait, the harder it will be and the number of submissions in the digital age will grow. 
I finally got a grant from Sundance this summer! It took five years. That doesn't count the number of years that I worked on my craft but was too afraid to submit my work and too afraid to invest in myself. 
I've been submitting my work to Sundance since 2016. It costs $40 for each submission. I've been a finalist almost every single year and rejected in the final round until now. 
If you've applied for a lab or grant before, you know that there are usually two stages. The first stage of essays with an excerpt from your work and then the second stage of essays, when you submit the entire script or additional footage, lookbook, treatment, recommendation letters, and more. The supplement materials at the final stage have changed a bit over the years but it mostly remains the same. Recommendation letters are no longer required at the last stage. 
If you make it past the first round, congratulations! But hang tight because you have more work to do. 
These submission packages take a lot of mental and emotional effort. You have to examine your entire life and distill your artistic career and why you're making films into 500-word essays. You have to answer why you and why now. To me, that was a lot of pressure. In my head, I thought that I had to prove why I was more unique than someone else, and I didn't know how to do that. 
In the first year that I submitted, I reached the second round and had to submit the entire script within two weeks. While I was happy, I was also nervous and rewriting the script at the same time. I came head to head with my negative core beliefs and wondered, could I really do this, and am I truly deserving? 
I didn't get in and felt dejected. Imagine doing this for five years. 
The short answer is, you get a grant from Sundance by being committed and trying over and over again. There are no shortcuts. Focus on your craft and growing and learning whenever possible. 
In the last few years, institutions like Sundance have started holding online Q&A sessions as well as video tutorials about completing their applications. I highly recommend attending or watching these videos online. To me, this was the most helpful in completing my application because I finally understood what they were asking for. Some grants and labs are project-based while other grants and labs are more general. You have to cater your application based on this criteria. In addition, the questions outlined under the cover letter and artistic statement are very broad. By attending these Q&A sessions, I was able to narrow down and understand what questions they are asking. 
Because I put Sundance on a pedestal, I approached the application from a disempowered place. By watching these video tutorials, I could better understand that the judges are human as well. 
If you're a good essay writer, then these applications might be very simple for you. Go for it and give it your all. 
I'm not a very good essay writer, and it took me a long time to hone in on what they were looking for. I still struggle with essays, but I'm getting better at it. Over time, while dealing with rejection is difficult, it's also helped me to approach these applications with a healthier point of view. 
You just have to keep trying. Good luck! You can do it!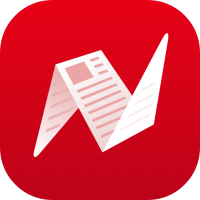 This is original content from NewsBreak's Creator Program. Join today to publish and share your own content.