It's fun to use an electric hair clipper! Something about the speed, the buzz, and the instant and shocking results combines for such a fun time! I haven't smiled, laughed, and been this nervous and scared in a long time. I also felt proud of myself for having the courage to do something solely for me. This is what it feels like to truly live.
The shower and rain will forever feel different when you have a shaved head. It feels like something electric is dancing on your head. It made showering so much more fun and exciting.
I got to see what my head looked like and what my hair is really like. So often, our identity and image becomes defined by others. When I shaved my head, no one could tell me what my head was like or what my hair was like. I got to see for myself, and I didn't have to rely on other people's opinions. My fears about losing my hair went away. I literally got to reality check my fears, and I can finally put a stop to letting fears run my life. This helped me to build trust with myself instead of listening to others and relying on others for the "truth." As a result, my scalp and hair is also healthier.
Your head feels a few degrees cooler. Literally. This comes in very handy during hot summers.
Alternatively, if you're under the sun, your head might burn so it's important to wear a hat when you go outside.
Some men love women with shaved heads. They will stare at you and smile at you as if you're an exotic creature. This was something unexpected as I grew up in a very patriarchal culture with rigid ideals about what women and men should be. I also grew up with a lot of shame, so I was very scared to walk around with a shaved head. I was shocked when guys stared at me, not because they hated me or doubted my sanity or my choices, but because they actually liked it. As an overall goal, I'm trying to place my value and self-worth in my own hands. But it was nice to see that people indeed are different and not everyone will judge me just because I make different choices.
Some women will applaud or feel defensive towards you. It's a good exercise in life because it helps you to see that how people treat you doesn't really have anything to do with you but with who they are. Some women will be wowed by your transformation and some will feel as if your action is a personal attack on their femininity. Some women who have shaved their heads before might even feel competitive towards you as if shaving their head made them unique. It goes to show that anything can become objectified depending on who the person is and that it is important not to place your self-worth on external actions, achievements and looks. I shaved my head purely for me, not for anyone or anything else. Shaving my head made me realize that I get to focus. I could choose to spend my time with people who supported my decisions instead of people who felt threatened or wanted to hurt me because of my decisions. I don't have to convince anyone of my self-worth. If they can't treat me with respect, I can walk away.
It was a positive exercise in learning to love myself and to accept myself. I wasn't always comfortable with a shaved head, but overall, I was proud of myself for doing something that I wanted to do even though I was afraid of feeling ashamed or ostracized by other people's judgments. It increased my self-esteem because I took a stand in being myself regardless of other people's opinions.
My hair is growing out into the best pixie haircut I have ever had! I've had a few pixie haircuts, especially during my college years. But I had difficulty finding affordable hairstylists who knew how to cut pixie haircuts for women. Most of the time, they came out more punk and masculine rather than the pixie haircuts that Mia Farrow and Michelle Williams sported. I have to do a bit of trimming here and there (about two to four weeks), sometimes to interesting results, but mostly, the shape is great.
Shaving my head was a great mental, emotional, and physical reset. To literally get rid of the old, and feel a sense of internal cleanse without having to sage myself or undergo some sort of medical procedure. It was a great exercise to further instill and commit to living life for me instead of living for others.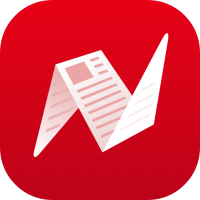 This is original content from NewsBreak's Creator Program. Join today to publish and share your own content.