Franklin, Tennessee Tuesday 6/22 1 pm Freedom of Speech Rally focused on 14-year-old Gracie Solomon & the Freedom for Gracie Instagram Account @freedomforgracie.
Something is happening in Williamson County Tennessee that has many people in the community wanting answers. This story is gaining mainstream news attention from the Williamson Home Page and Nashville Scene. A blogger, Shannon Ashley, has received a cease and desist order from Grace Chapel Church in Franklin in connection with this story. According to the Freedom For Gracie Instagram page, many others who are supporting Gracie have received letters from lawyers as well.
An effort to shut down the Instagram page, run by an anonymous person(s) has been launched by Aaron Solomon, Gracie's father. His effort involves a hearing on June 22nd in Williamson County where the Free Speech rally will take place.
The Freedom for Gracie page launched on May 12th with a video of Gracie Solomon sharing her life with her father. Alleging years of abuse and accusing him of murdering her brother, Grant Solomon. This is a two-part video also viewable on YouTube.
The Instagram account has proceeded to post daily sharing details about Solomon's ongoing custody battles with his ex-wife Dr. Angelia Solomon. The posts are intended to show how authorities in Williamson County have unfairly favored Aaron Solomon despite his daughter sharing the alleged abuse by her father.
The account also alleges Gracie's church, Grace Chapel, and the school located on the church property, Grace Christian Academy (GCA), both took part in her abuse by not reporting it or taking her seriously when she went to them with her allegations. Gracie and her mother, Dr. Angelia Solomon, insist they informed church and school staff about the alleged abuse and their very real fear of Aaron Solomon. Gracie, her mother, and friends of her brother Grant say he also informed the church and school about the alleged abuse by their father Aaron Solomon prior to Grant's death July 20, 2020.
The information involving the church and school on the Freedom for Gracie account initiated an outpouring of support as many others started to share their accounts of alleged abuse at both Grace Chapel and Grace Christian Academy. These testimonies are no longer available for viewing on the Freedom for Gracie Instagram account. They were removed after many people in the community started to receive letters from lawyers. The Instagram account has since encouraged anyone who sent in testimonies to contact investigative reporter Alex Willis via email at awillis@fwpublishing.com.
A free speech rally to support Gracie's right to free speech and now many other's rights to free speech is scheduled for tomorrow, June 22nd at 1 pm 4th Avenue South Downtown Franklin.
The Freedom for Gracie Instagram account has made an effort to educate the community about Tennessee's Anti-Slapp laws referring people to Scotblog.org The "Tennessee Public Participation Act" - Tennessee's First-Ever Meaningful Anti-SLAPP Law Takes Effect Today" by Daniel Horwitz.
The Tennessee Public Participation Act has dramatically expanded the scope of speech that receives heightened legal protection in Tennessee. Under the Act, every "communication made in connection with a matter of public concern"—a term that is defined broadly and expressly encompasses statements involving issues of "health or safety" and "community well-being"—"that falls within the protection of the United States Constitution or the Tennessee Constitution" will come within the ambit of the law's protection. In other words: Most statements made by citizens within the State of Tennessee—including social media posts and blog posts—now receive heightened protection against speech-based lawsuits, including defamation lawsuits, false light invasion of privacy lawsuits, or lawsuits that assert claims such as "defamation by implication or innuendo."  Defendants who are sued for claims such as "abuse of process" or "malicious prosecution" will frequently enjoy heightened protection under the Tennessee Public Participation Act as well.
Mr. Horwitz goes on to explain in more detail the broad scope of the law and how it protects Tennesseans against frivolous lawsuits meant to intimidate and discourage citizens from speaking up about concerns they have in their communities.
Gracie Solomon does have a lawyer, Alex Little, representing her in her desire to be able to have a voice about her alleged abuse by her father, to be able to live with her mother Angelia Solomon, and never again have to be with her father Aaron Solomon. Gracie was removed from her mother and placed in DCS custody as of sometime around May 28th according to the Instagram account.
Yesterday, June 20th, the Freedom for Gracie Instagram account posted this:
It seems Aaron Solomon is making progress in his efforts to shut down the Instagram Account. the focus of tomorrow's rally is Gracie's right to free speech with much of the attention on the @freedomforgracie Instagram account.
For more information about Gracie Solomon please see: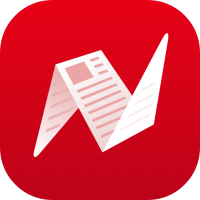 This is original content from NewsBreak's Creator Program. Join today to publish and share your own content.