Woo Hoo! Halloween is right around the corner, and downtown Rochester invites you and your family out for some Halloween fun on October 16th. This Saturday, the streets of Rochester will come alive with ghouls, ghosts, superheroes, and princesses galore when the children trick-or-treat with the Downtown merchants.
The day starts off with kids Trick-or-Treating at the participating business downtown (all participating merchants will have a sign in their window) from 3:30 to 5 p.m. Then costumed children can meet up at the corner of East Street and University in the public parking lot for a costume parade at 5:15 p.m. Afterward, there will be a Halloween Fest in the Farmer's Market parking lot.
There will be about 30 merchants participating in the Trick-or-Treat with a well-marked one-way only on each side of Mainstreet so that you won't miss any. The east side will run north, and the west side will be on the way south. The costume parade will be led by a police car and fire truck, proceed south on Water Street, and end at the Rochester Fire Department next to the Farmer's Market parking lot.
The Halloween Fest activities will include Halloween-themed goodies, a photo opportunity with the Ghostbusters Ecto1, Metro Detroit Ghostbusters, and Big Dan's Balloons. You will be able to purchase hot fresh donuts from the Little Donut Factory. Plus, the first 200 trick-or-treaters who stop by the pumpkin patch will get a free pumpkin.
Have you ever wondered when and why we started Trick-or-Treating?
Celebrating Halloween, wearing costumes, and ringing doorbells to demand treats have been a tradition in the United States for over a century. Although Halloween's origins can be traced back to ancient Celtic festivals, early Roman Catholic holidays, and even medieval practices. The popularity of the phrase "trick or treat" wasn't coined until American popular culture took root in a couple of years. In 1951, trick-or-treating was showcased in the Peanuts comic strip, and in 1952, Disney produced a cartoon called "Trick or Treat" featuring Donald Duck and his nephews Huey, Dewey, and Louie. After that, it was cemented that on October 31st, kids would dress up in their favorite costumes and walk around the neighborhood and collect treats.
The wonderful thing is that in today's climate, lovely small towns like Rochester hold these fabulous Trick-or-Treats for the kids to enjoy the Halloween festivities in a safe, fun environment. So, have your kids suit up as their favorite monster character, superhero, witch, or princess, and bring them out to Downtown Rochester on Saturday, October 16th, for some great Halloween fun!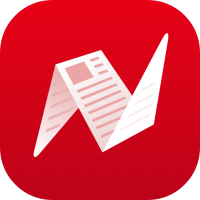 This is original content from NewsBreak's Creator Program. Join today to publish and share your own content.