As we cruise straight through fall to the middle of October, plenty of family fun events are happening this weekend. There is something for everyone, from local craft fairs, seeing the fall colors up north, to get your spooky on. Enjoy the essence of fall with pumpkins, apples, and corn mazes this weekend. Here are the upcoming events, fairs, and festivals in Michigan this weekend.
Handcrafters Fall Fair 10/8-10/9 - Northville
With the smell of autumn swirling in the air and jack-o-lanterns ready to be carved, the Fall Fair is your destination for the finest handmade crafts, specialty foods, décor, and jewelry. The top artists from Michigan, Ohio, Illinois, Indiana, and Wisconsin will be in Northville for the 42nd annual Fall Fair Handmade Market presented by Handcrafters this Friday from 9 a.m. to 8 p.m. and on Saturday from. 9 a.m.-5 p.m. Tickets are $4 with children 12 & under FRE. The Handcrafters Fall Fair is at the Northville Community Center on 303 West Main Street.
Fall Chairlift Rides 10/8-10/10 - Thompsonville
Soak in the fall colors with the best view in northern Michigan! Scenic Chairlift Rides will be sold in one-hour blocks. Within that hour, guests must be checked in and at the chairlift ready to ride to the top. Enjoy the views at the top for as long as you'd like! The chairlift runs Friday from 3 - 7 pm, Saturday from 1 - 7 pm, and Sunday from 11 am - 3 pm on Crystal Mountain at 12500 Crystal Mountain Drive.
Abandoned Acres Farm Haunted Attraction 10/8-10/10 - Sparta
Come out to this unique immersive experience to be scared. You will experience the Bloody Butcher Corn Maze, full of Mutant Pumpkins, Witches, Hillbillies, Wandering Corpses, Scarecrows, and other insane farm animals. Then head to the Big Top Terror Vision Corn Maze that is Carnival-themed full of crazed clowns, misfits, and deranged circus animals in a 3D environment (3D Glasses Included). Each of the mazes is well over a quarter of a mile long each and as you travel through the mazes, you will enter buildings, barns, sets, animatronics, and movie quality special effects with lots of actors! Abandoned Acres Farm is at 7737 Fruit Ridge Avenue NW in Sparta.
Pretty in Pink Movie Event - 10/8, 10/10 - Grand Rapids
Can you believe it has been 35 years since Pretty in Pink was released? Pretty in Pink was about Andie, a high school girl from the wrong side of town, and Blane, a wealthy heart-throb who asks her to the prom. But as fast as their romance builds, it's threatened by the painful reality of peer pressure—a bittersweet story with an upbeat ending. Enjoy the film in Wege Auditorium at 1130 Wealthy Street SE.
Fall Wine Appreciation Weekend - 10/8-10/10 - Mackinac Island
Raise a glass this October for Fall Wine Appreciation Weekend. Join Grand Hotel Master Sommelier Elizabeth Schweitzer on Mackinac Island for this special weekend featuring Michigan wines. This year's featured winery for our Fall Wine Appreciation weekend is Trinchero Family Estates. Trinchero Family Estates has been family-owned and operated since 1948 in the heart of Napa Valley. The weekend will begin with a Welcome Reception, followed by dinner in the Main Dining Room. Enjoy breakfast in the Main Dining Room on Saturday, followed by morning and early afternoon themed wine seminars. Later that evening, enjoy featured wines at a special private dinner. Afterward, sip demitasse, enjoy musical entertainment in the Terrace Room, or gather with friends in the Cupola Bar in the Grand Hotel at 286 Grand Avenue.
Charlevoix Apple Festival - 10/8-10/10
Experience the magic of autumn in northern Michigan at the Charlevoix Apple Festival. Join the festivities and show your support for our local farmers, orchards, and non-profit organizations while celebrating the season in scenic downtown Charlevoix this October. The Harvest is in!, so come out and enjoy yourself in downtown Charlevoix at 109 Mason Street.
76th Annual Greater Detroit Gem, Mineral & Fossil Show 10/8-10/10 - Warren
The Greater Detroit Gem, Mineral & Fossil Show is back for its 76th year, hosted by the Michigan Mineralogical Society, with presenting sponsor Cranbrook Institute of Science. The show will attract collectors, families, and school groups from all over the Midwest, featuring everything from impressive collections to authentic dinosaur fossils. It will be held Oct. 8-10th at Macomb Community College South Campus/Expo Center at 14500 E. 12 Mile Road in Warren. Michigan Gem and mineral enthusiasts can observe specimens from the nationally recognized Smithsonian National Museum of Natural History, A.E. Seaman Mineral Museum, Cranbrook Institute of Science, Royal Ontario Museum, Cincinnati Museum of Nature, and many more. Children can also pan for real gold specks and take home what they find and they will have the opportunity to hunt and dig for fossils. Panning for gold is free with admission, but there is an additional fee to dig for fossils. Adults can bid on minerals in the silent auction on Oct. 9 and 10. Parking is FREE!
Heidi's Corn Maze - 10/8-10/9 - Lowell
Heidi's Corn Maze is 10 acres in size and contains two mazes for different challenge levels. The theme for 2021 is "Amazed by Weather." The Junior Maze is a smiling sun designed for children to complete in 15-20 minutes. The Large Maze features a rainbow, rain cloud, lightning bolts, snowflakes, and a twisting tornado. It takes 45 minutes to walk thru and up to 1.5 hours to complete the accompanying (optional) game. The Corn Maze is open from 10 am to 5 pm daily, with the entrance extended to 9 pm on Friday & Saturday evenings in October. Tickets must be purchased online. Other Fall Activities for the family at Heidi's are hayrides, Barrel Train, U-Pick Pumpkin Patch, and don't forget to top off your visit with fresh donuts and cider! Heidi's Farmstand & Bakery is at 11999 Cascade Road SE in Lowell.
Hallowe'en in Greenfield Village 10/8-10/10, 1014 - Dearborn
What's the most enchanting, nostalgic, and fantastical Halloween adventure? It's The Henry Ford's Hallowe'en in Greenfield Village, Michigan's premiere outdoor October celebration.
From harvest markets and fall themes to costumed storybook characters and ghostly performances, our 40-plus-year Hallowe'en tradition is one of a kind, showcased within the charming setting of Greenfield Village after hours. Guests can stroll through the village at their own pace, picking and choosing their own festive or frightful experiences. Back by popular demand, the Hallowe'en Express will return for its second year, taking riders along a ghoulish and surprising journey through Greenfield Village. Timed tickets for Hallowe'en Express will be available to purchase online for a small additional fee. New in 2021, programming elements from Fall Flavor Weekends will be integrated within the Hallowe'en daytime hours for a family-friendly, harvest-themed atmosphere, transitioning into our traditional spooky Hallowe'en atmosphere as twilight falls. The Henry Ford and Greenfield Village are at 20900 Oakwood Boulevard in Dearborn.
Tecumseh Appleumpkin Festival 10/9-10/10
Tecumseh comes alive with all the crafts, food booths, and other activities scheduled with the annual Fall Appleumpkin Festival. You can also visit Kapnick Orchards on S Rogers Road to visit their craft booths and get apples and other fall vegetables. Open Saturday from 9 a.m. to 6 p.m. and 9 a.m. to 5 p.m. on Sunday. Finding a parking place will be easy if you park at the Tecumseh Area Historical Society parking lot at 302 E Chicago Boulevard. Donation to park all day starts at $5 per car. Stop in and see the history of Tecumseh and then just walk across the street and join the festival activities!
The Great Lakes Comic Expo Fall Show 10/9 - Clinton Township
If you love superheroes and comics, you have to come out to the Great Lakes Comic Expo Fall Show. The Special Guests will be William Messner-Loebs, Don Simpson, and Jason Moore. Regular Admission $3.00 from 11 a.m to 4 p.m. Children 10 and under are free—the, 10 a.m. EARLY BIRD ADMISSION is $5 with a special EARLY BIRD ONLY Door Prize Raffle at 10:45 a.m. There will be hourly door prizes all day as well! The Lorenzo Cultural Center is on the Macomb Community College Center Campus at 44575 Garfield Road.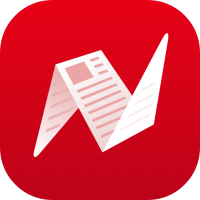 This is original content from NewsBreak's Creator Program. Join today to publish and share your own content.