Would you stand up for injustice if you saw something and you knew it was the right thing to do no matter what the consequence? What if you were a child? Would you still do something?
The Indianapolis Children's Museum is showcasing children who did just that. These Children made a powerful difference and you can experience their stories and the impact they made on the world around them. One such child's story, Malala Yousafzai's, is a recent addition to the Power of Children exhibit.
Malala Yousafzai is the youngest person to be awarded the Nobel Peace Prize for her dedication to champion equal access to education for girls. Her story is inspiring and terrifying at the same time. In 2008, the Taliban banned girls from attending school in the Swat Valley of northwest Pakistan, where her family lived. Raised from birth to be an equal in her family, Malala always had a strong desire for education. And in 2012, she spoke up for girls and young women through articles published by the BBC, on a blog, and on the radio. In retaliation for her speaking out, she was shot in the head. Miraculously, she survived and continues to speak out for human rights and equal education.
Within the exhibit, you will see how Malala's family life shaped her views of equality, the challenges she faced to get an education and the resulting positive impact she continues to have around the world. Her message to children is that they are not alone. "Malala serves as a positive role model to help those who are afraid to speak up and to help them understand that they can create a world in which all girls can live, learn, and lead without fear," said Jennifer Pace Robinson, president, and CEO of The Children's Museum of Indianapolis.
Also within the Power of Children exhibit, you and your family can experience the harsh realities and impacts made by three other children. You can learn about Anne Frank through her words in her diary about her story hiding in an attic for two years.
There are also other stories of brave people who helped hide and get children out of Nazi-controlled territories during the war that are fascinating to listen to.
Another strong child's story is Ruby Bridges. Surrounded by Federal Marshals, she walked through an angry mob to be the first student to integrate into the school.
Then you can experience how it was for Ryan White in his own voice to live with a disease that created such fear in the country.
Each of these stories is emotional and impactful for every visitor that stops in. And as one of the largest Children's Museum in the world, these exhibits and so much more will make your visit to Indianapolis a remarkable one. Come on out and see for yourself!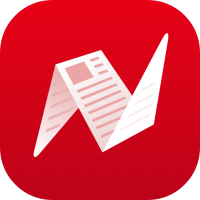 This is original content from NewsBreak's Creator Program. Join today to publish and share your own content.