As the festival season starts to wind down, there are still some interesting festivals for you to explore this weekend. If you are a beer lover, there are several festivals around Michigan celebrating this adult beverage. And for the families, this is the last weekend of the Michigan Renaissance Festival for you to enjoy the festivities. Here are the upcoming festivals and fairs around Michigan from Sept. 30 to Oct. 6.
American Speed Festival 10/1-10/3 - Pontiac
For you racecar fans, the American Speed Festival is a celebration of motorsports this weekend. The American Speed Festival includes two days at the speed ring and a one-day exposition. Exhibitors will compete in ten different classes at the M1 Speed Ring. The 1.5-mile M1 Concourse Champion Motor Speedway will showcase 60+ cars where fans can compare and experience just about every kind of race car there is. The spectacle includes everything from Can-Am to NASCAR. If you have never been to the M1 Concourse before, it is an 87-acre playground for auto enthusiasts that includes the world's largest community of Private Garages and a state-of-the-art 1.5-mile Performance Track with its own private Motorsports Club. M1 is a place where enthusiasts can keep, show and exercise their vehicles in the company of other enthusiasts and enjoy unforgettable experiences in a social setting unavailable to people who keep their cars at home or in a traditional storage facility. The M1 Concourse is at 1 Concourse Drive in Pontiac.
A2Tech360 10/1-10/8 - Ann Arbor
The Ann Arbor SPARK's a2Tech360 is a week of events celebrating Ann Arbor's spirit of innovation through experiences, conversations, and connections that strengthen and expand the region's vibrant ecosystem. The events are tailored to various interests and audiences, including entrepreneurs, researchers, investors, businesses, academic institutions, non-profits, job seekers, and the general public. Events include the 2021 Fast Track Awards, Tech Talk, Mobility Summit, and so much more! The A2Tech360 is held at various venues around downtown Ann Arbor.
18th Annual Halloween Festival 10/1-10/2 - Roscommon
Come out to the South Higgins Lake State Park this weekend for spooky fun at their annual harvest festival. The Halloween activities will include: a spooky walk in the woods, trick-or-treating, site decorating contest, pumpkin decorating contest, and a self-guided scavenger hunt. All events normally occur in the ball field between the east and west campgrounds and the park store in the day-use area. If you are up for a family adventure, pack up the family and head out to camp this weekend. Make sure to make your camping reservations early. South Higgins Lake State Park is at 106 State Park Drive in Roscommon.
Oktoberfest 10/1-10/2 - Sterling Heights
October means Oktoberfest, and you won't find a better place to celebrate it than at the Carpathia Club. You will be able to enjoy great Oktoberfest Beer, Authentic German Food, "Ein Prosit" Sing-Alongs, Beer Stein Holding, and Sauerkraut Eating Competitions along with music and entertainment. Come out and experience it in a river-view patio that has a festive 50-foot Biergarten table. Feel the Prost! Carpathia Club is at 38000 Utica Road in Sterling Heights.
Mt. Pleasant Craft Beer Festival 10/2
Are you a beer connoisseur? Then you will love the Mt. Pleasant Craft Beer Festival that features the greatest brews throughout the state of Michigan. You will be able to sample everything from beer to cider and mead. The Mt. Pleasant Craft Beer Festival celebrates the beer culture in Central Michigan and focuses on bringing the beer community together, including brewmasters, brewery representatives, restaurant owners, managers, and chefs. So step out of your comfort zone and try something new! The Mt. Pleasant Craft Beer Festival will feature craft brews, live music, and food vendors, and of course, there will be water stations to help you stay hydrated. Start October off with great-tasting beer while dancing to music and enjoying delicious local foods at Broadway Central at E Broadway Street in Mt. Pleasant. General Admission is $25, and there is a VIP ticket available for $40.
"Brews at the Calder" Beer Festival 10/2 - Grand Rapids
And last but not least is the "Brews at the Calder" Beer Festival in Grand Rapids. This year's lineup showcases the largest collection of breweries, with more than thirty participants bringing a lot of awesome beer. The entrance fee to this beer lover's festival is free. Enjoy the festival at the Calder Plaza, which is at 351 Ottawa Avenue NW, Ottawa Ave. Between Michigan And Lyon NW in Grand Rapids.
Michigan Renaissance Festival 10/1-10/3 - Holly
It is the last weekend of the Michigan Renaissance Festival. If you haven't made it out to one of the theme weekends, make sure to hit this one. This Friday is the only weekday the Festival is open, and Festival Friday brings Ladies Shopping Day along with unique educational, shopping, and entertainment opportunities. It is also School Day which is a fantastic field trip destination for K-12 students, with lessons in music, costuming, combat, and more! On Saturday and Sunday, come out to satisfy your sweet tooth. Stay for the fencing competition to see the best fencer in Michigan in our Annual Fencing Championships. There is something for everyone this weekend, so don't miss your opportunity to enjoy the festivities.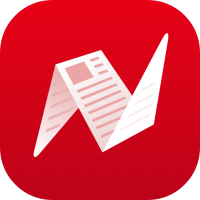 This is original content from NewsBreak's Creator Program. Join today to publish and share your own content.