It is fall, which means it is time for pumpkins, corn mazes, Oktoberfest, and Halloween. With the temperatures cooling, the festivals are winding down, but there are a few still happening. Here are the upcoming festivals and events around Michigan for Sept. 23rd through Sept. 29th.
Octoberfest in Downtown Ludington 9/24-9/25
Start the day off with a Chili Walk from 12 - 2 p.m. During this walk, you will be able to visit up to 30 downtown businesses for tasting. This is a free event, followed by craft beer from Bell's and Ludington Bay Brewing, live music, German-style food, lawn games, and kid activities in the North James Street Plaza at 150 S. James Street from 1 to 6 p.m.
18th Annual Halloween Festival 9/24-9/25 - Roscommon
Come to the South Higgins Lake State Park for some spooky fun at their annual harvest festival. You and your family will enjoy a spooky walk in the woods, trick-or-treating, site decorating contest, a pumpkin decorating contest, and a self-guided scavenger hunt. All events normally occur in the ball field between the east and west campgrounds and the park store in the day-use area. This event is very popular, so be sure to make your camping reservations early at the South Higgins Lake State Park.
Inaugural Grand Rapids Bourbon Fest 9/24
This first-time festival in Grand Rapids will feature 100+ whiskeys, 30+store picks & a high-end bottle section. The majority of the list is bourbon, but there will be a few non-bourbon options such as Rye whiskey, Tennessee whiskey, and Japanese whiskey. In addition to the great whiskey selection, there will be beer, wine, and cider, as well as food trucks, live music, and vendors. You can experience this one-of-a-kind festival at the Studio D2D Event Center at 401 Hall Street SW.
Friske Harvest Festival 9/25 - Ellsworth
Kick off the Fall season at Friske Farm Market's Annual Harvest Festival this Saturday from 11 a.m. - 5 p.m. Some of the family activities that you can enjoy are the U-Pick Apples, choosing your favorite from the mounds of homegrown Pumpkins, Scenic Orchard Wagon Rides, entertaining Live Music from 11 a.m.- 3 p.m., Giant Apple Slingshot, Giant Yard & Table Games, and for the little kiddos the biggest and best playground around. Of course, there will be hot Apple Cider Donuts & Pumpkin Spice Donuts and so much more food choices inside the cafe. And when you are finished, don't forget to stop inside the market to pick up some Scratch-Made Baked Goods, a wide selection of Friske Logo Merch, and specialty food and gifts. The Friske Farm Market is at 10743 US Highway 31 in Ellsworth.
Michigan Renaissance Festival 9/25-9/26 - Holly
It is the final two weekends for the Michigan Renaissance Festival. This weekend's theme is Harvest Huzzah. Be on the lookout for interpreters for our Deaf Awareness weekend; signs will be posted at the stages they will be featured at. Also, don't forget to visit the Valley of Aberdare for a BBQ competition for you to get some good ole' delicious food. Don't miss the Archery Competition, held in the parking lot outside the front gate entrance.
Launching NASA across the solar system, one "failure" at a time. | Discovery Series 9/23 - Portage
Thursday, Kalamazoo native Norman Haynes, Director of Mars Exploration, Jet Propulsion Lab (Retired), will be on hand at the Air Zoo for a first-person account of his key role in making exciting discoveries on Mars, Jupiter, Neptune, and beyond. Norman Haynes is a leading figure in the remarkable history of NASA's planetary exploration. When Mariner 4 launched in November 1964 towards performing the first flyby of Mars, Norm Haynes was five years into what would become a remarkable four-decade career leading various elements of interplanetary exploration at NASA's Jet Propulsion Lab in Pasadena, CA. Following a long path of solar system exploration filled with groundbreaking achievements and fascinating discoveries, Norm became the Director of Mars Exploration in 1996, a role he held until his retirement in 2000. Along the way, Norm received various honors and recognitions, culminating with the awarding of NASA's Distinguished Service Medal, the agency's highest honor. Join Norm as he focuses on the hurdles, disappointments, and on-the-spot ingenuity that led to the triumphant successes of two groundbreaking missions the Mariner 4, launched in 1964 and ultimately captured the first close-up images of another planet; and the Voyager 2 in 1989, the first and only flyby mission to Neptune. The Air Zoo is 6151 Portage Road.
Michigan Trails Week 9/22-9/26 - Lansing
A wonderful way to experience the wonders of Michigan is to participate in Michigan Trails Week. Veterans and newcomers are invited to team up for a collective 100,000 miles during eight days devoted to trails. You can register for free, log your miles and earn virtual badges for entries in a drawing for cool outdoor gear and Michigan branded prizes. You can earn a virtual badge when you register for the challenge and log at least 1 mile, and then every time you: bike for 10 miles, horseback for 5 miles, paddle for 2 miles, ride (ORV, ATV, motorcycle) for 15 miles, walk, run or hike for 5 miles.
Crane Orchards Corn Mazes 9/22-9/29 - Fennville
Come out to explore the 20-acre Corn Maze in Fennville at Crane Orchards. This year's maze will have many new and different challenges for those of you who've tested the maze in previous years. But, even if you haven't been here before, your family will love the adventure of conquering the Crane Orchards Corn Maze.
Monster Dash 9/24 - Armada
Blake's Orchard and Cider Mill Monster Dash is a 5k run on gravel trails around the family-owned 800-acre Blake Farm. The 5k race will take you through the haunted hayride and zombie paintball scenes with live actors. This haunted Halloween run will include a donut, glass of hard or sweet cider, t-shirt, small pie pumpkin, and admission to our Spookyland area after the race featuring a corn maze, 3D barn, live actors, Halloween themed movies and animated attractions. And of course, costumes are highly encouraged, and the race is open to everyone.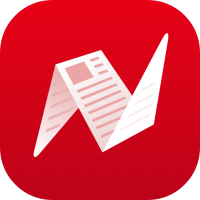 This is original content from NewsBreak's Creator Program. Join today to publish and share your own content.