For a short time, you can enjoy a fantastic journey through downtown Rochester on the Magical Mural Tour. Until September 30, there are several 4' x 8' pop-up murals displayed all around the downtown area. When you are visiting downtown, shopping, or enjoying a delicious meal at the many restaurants, make sure to take some time to walk around and find these gorgeous art murals in Rochester.
The Magical Mural Tour includes 19 beautiful art murals from artists from across Metro Detroit. What a wonderful way to introduce art to the visitors of downtown Rochester. The artwork on this Magical Mural Tour will take you through nature, space, down memory lane, and a journey into your imagination.
Where can you find the Magical Murals?
Most of the artwork is within Second and University Street and Walnut Blvd, and East Street. There are a few along the Paint Creek Trail in the Rochester Municipal Park, and the Royal Park Hotel has one near it. Make sure to look down the alleys and along the sidewalls of the businesses to find them.
The artwork to find are:
Sunny Side Trails - Jillian Slade
I Scream - Laureli Rush
Home Sweet Home - Amanda Trotto
Lovestuck - Sam Bertin
Sunny Days - Amy Ford Carbone
Cherry Funk - Marija Blanc
Rubik's Cubism - Tim Gralewski
You Are Here - David Prescott
Beauty in Chaos - Ritalee Stevens
A Burst of Nature - Carolyn Soma Shoemaker
It's 1 AM (But Just In Your Head) - Ava Wagner
Year of the Woman - Maveric Guitar
Make A Cupcake - Suzanne Drean
Family Vacation - Mia Moberly
Growth in the Process - Betsy Thomas
With You - Erin M. Eyles
Bee Kind - Mallory Molnar
Light Flight - Bridget Elmore
Some of the artwork is straightforward, and others will have you spending some time admiring and figuring out what is going on in them. But, all of them are vibrant, colorful, eye-catching art masterpieces that you and your family will love discovering around downtown Rochester this month. And while you are discovering all this beautiful artwork, you also have the opportunity to vote for your favorite mural online on the Downtown Rochester Facebook Page.
Make sure to bring your family out to downtown Rochester to discover and explore the Magical Mural Tour in the next two weeks. This is just one more way that makes Rochester a great place to live and an even better town to visit this fall.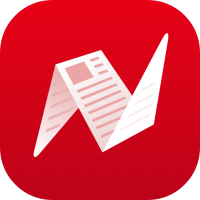 This is original content from NewsBreak's Creator Program. Join today to publish and share your own content.