Halfway through September, and I'm asking where the time has gone? But, wait, there are still fun things to do with the family this weekend and coming week around Michigan. If you are a boat lover, enjoy hot air balloons, love to listen to jazz, like to eat chili, or just want to get ready for the spooky season, there is something for everyone to do this weekend. Here are the upcoming festivals and fairs in Michigan for September 16th to September 22nd.
Progressive Metro Boat Show 9/16-9/19 - Harrison Twp
Calling all boaters! An exciting boat and outdoor recreation show featuring boats in water up to 60' and on land and many other outdoor recreation exhibits catering to the millions of outdoor-minded individuals this weekend. This event takes place along the beautiful shoreline of Lake St. Clair and includes live Caribbean music in the Tiki Bar, which will have Michigan craft beers, hard cider, all your favorite brews on tap, as well as wines, coolers, soda, and water. There will be "Welcome to Boating" Educational Workshops, Paint A Paddle Crafts, a Kids zone with tons of activities, and of course delicious food offered by plenty of food trucks. The boat show's hours are noon to 7:30 p.m. on Thursday and Friday. On Saturday, it is open from 11 a.m. to 7:30 p.m., and on Sunday, from 11 a.m. to 6 p.m. Tickets are $10/adult with children 12 and under free with an adult. You can find the Progressive Metro Boat Show at Lake St. Clair Metropark at 31300 Metro Parkway.
Paddle Antrim Festival 2021 9/16-9/18 - Ellsworth
More boating fun this weekend at the Paddle Antrim Festival, where you can celebrate the amazing waterways and communities in Northern Michigan. The festival includes a two-day paddle event through the Chain of Lakes Water Trail. You can choose to paddle one or both days for your adventure paddle and decide how far to travel. There are exits strategically placed along the route so that you may go anywhere from 7 miles to 42 miles. The Paddle Antrim Festival starts in Ellsworth River Park at 6625 Bridge St. If you are interested, make sure to register, as the registration will be limited to 200 paddlers.
Michigan Firemen's Memorial Festival 9/17-9/19 - Roscommon
And for your first responder heroes...there will be many sales representatives with booths displaying the latest emergency equipment, along with hard-to-find items related to firefighting and the people that can answer questions about the latest and greatest equipment. There will be training secessions, fire demonstrations, firefighter competitions such as Search and Rescue and Water ball, Bright Light competition, a 9/11 Silent Memorial Parade, and a Parade of Fire Vehicles (old and new). Plus, there will be Memorial Services at the Statue site on Saturday Morning. The Festival is also to Honor Firefighters that gave their time and effort to help the people in their community, some giving the Ultimate Sacrifice. The Michigan Firemen's Memorial Festival will be in downtown Roscommon at 290 Ballanger Road.
Balloons Over Bay Harbor 9/17-9/18 - Petosky
Expect thousands to come out and enjoy the 2nd Annual Balloons Over Bay Harbor event that will take place in the Village at Bay Harbor this weekend. Some of the most beautiful hot air balloons will be flying high over Little Traverse Bay, and the balloon glows in the evening will offer more spectacular sights with reflections mirrored in Bay Harbor Lake. There will be flight activity throughout the weekend and the amazing "night glows" on the marina lawn panel scheduled for both Friday and Saturday evenings. Plus, there are many other activities like balloon artists, food and artisan vendors, kids activities, hot air balloon crew, and pilot meet & greets. The Autumn Glory 3K Color Run & Walk will also be happening on Saturday. Hours for the festival are 5 - 8 p.m. on Friday and 7 a.m. - 9 p.m. on Saturday. Come and see the hot air balloons at the Village at Bay Harbor at 4000 Main Street.
Harvest Moon Festival Chili Cook-Off 9/18 - Grant
One of the hottest events of the Festival is the Chili Cook-off! Whether you want to compete or just want to eat some tasty chili, you're bound to have a whole lot of fun here in Grant. Incredibly hot prizes for the best chili! The registration entry fee is $5.00 per recipe (non-refundable), and all entrants must drop off chili at the Grant Fire Department between 10 a.m. & 11 a.m. the day of the contest. First place wins a Trophy and $50 cash prize and has bragging rights as the Harvest Moon Festival Chili Cook-Off winner. The second & third places will also receive a trophy. Ashland-Grant Fire Department 62 W. State Road
FrankenFest 9/18 - Detroit
Abnormal art and monstrous creations are brought to life at the FrankenFest on Saturday in Detroit. This new festival showcases mad, magical, and mystical artwork and exhibits from the area's most intriguing vendors along with literary guests, haunt fans, and paranormal experts comes to this unique one-day event. This event is free for everyone. Are you ready to get your spook on? What a perfect place for the Frankenfest at the haunted Historic Fort Wayne at 6325 W. Jefferson Avenue.
Michigan Renaissance Festival 9/18-9/19 - Holly
This weekend's festivities involve Shamrocks and Shenanigans at the Michigan Renaissance Festival. You will be transported to Ireland by visiting the Festival Grounds, where you can find local Irish vendors & fun for all ages. Kick up your heels with traditional Irish music and dance. Got a Kilt? Enter the Men in Kilts contest to discover who can wear it best. This is the largest shenanigans party in Michigan! Come out and see for yourself at 12600 Dixie Highway.
Zehnder's Red Hat Ladies Day 9/20-9/21 - Frankenmuth
The Zehnder's 15th Annual Red Hat Ladies Days is on September 20 and 21 in Frankenmuth. Enjoy a day of shopping, food, fun, and entertainment, especially for Red Hatters, including shopping, a special Zehnder's lunch, and entertainment afterward with "The New Odyssey Guy."
Reservations are required to participate in the Red Hat Ladies Day; please call (989) 652-0450 for reservations. Zehnder's of Frankenmuth is at 730 S. Main Street.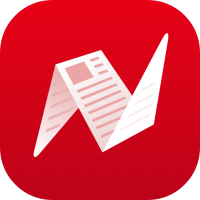 This is original content from NewsBreak's Creator Program. Join today to publish and share your own content.