Do you love pasta as much as I do? If yes, then today is your day! National Linguine Day is September 15th. After spending five weeks in Italy during the summer of 2019, I have come to appreciate the simpleness of Linguine. Give me a plate of linguine mixed with olive oil, garlic, and a little bit of parmesan cheese...Mmmm Good! However, not everyone is fortunate to spend a summer exploring Italy, but that shouldn't stop you from enjoying delicious Linguine right here at home. Check out Nico & Vali Italian Eatery in Plymouth to get all your Italian cravings taken care of, especially for National Linguine Day.
For all of those Italian food lovers, Nico & Vali Italian Eatery is the place to go for those passionate about food - fresh, simple, and home-cooked. When you go there, you are enveloped in the warm, welcoming atmosphere as if you are entering Nonna's kitchen in Italy. Bring your appetite as the dishes could easily be shared among two people. And a little heads up - make sure to call ahead and make a reservation. This restaurant fills up quickly; it might be hard to get a seat if you just drop in.
For Linguine dinner choices at Nico & Vali's, try the Seafood Linguine. When it came steaming out to my table, all I could marvel at was the incredible smells wafting up from the dish. The Seafood Linguine is made with homestyle linguine pasta tossed with shrimp, scallops, mussels, clams & calamari with your choice of Marinara or Aglio é Oglio. Another option is to try the Linguine with Clams, which has Baby clams tossed with homestyle linguine and your choice of Marinara Sauce or Aglio é Oglio. Both options are simply delicious that you have to try!
From the Liguria region of Italy, linguine means "little tongues" in Italian. Made from durum semolina flour, linguine is one of the world's oldest kinds of pasta. Fettuccine and linguine were both developed around 400 years ago. While both are thin, flat noodles, linguine is narrower and more elliptical. As a result, linguine produces a more delicate pasta. To avoid breakage, you will find restaurants pair linguine with thinner, lighter sauces. However, lighter sauces don't limit linguine's flavor profile. Linguine recipes offer a wide variety of sauces. Whether you prefer spicy pasta or seafood, linguine offers a nice base. It compliments herb and butter sauces nicely, too. When adding fresh vegetables, linguine allows the bright colors to shine. Pesto lovers rave over linguine. Another ingredient that favors linguine is earthy mushrooms.
How can you observe #NationalLinguineDay
If you enjoy pasta but haven't cooked with linguine, give it a try. Try new sauces and fresh ingredients. Share recipes or test out new ones. No matter your preference, lightly seasoned, spice, or taste of the ocean, linguine will satisfy your Italian pasta cravings.
Invite some friends over and open a bottle of wine. Break open the pasta and get cooking!
If you are not treating yourself out at a restaurant, enjoy these delicious linguine recipes and use #NationalLinguineDay to post how they turn out on social media.
For those who do make it out to Nico & Vali Italian Eatery, let me know how it was. I'm sure it will be as great as it was when I was there! Happy National Linguine Day!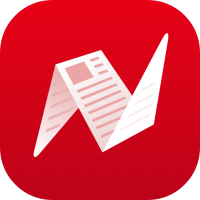 This is original content from NewsBreak's Creator Program. Join today to publish and share your own content.